Human rights violations
Demands at the United Nations to Stop Supporting Perpetrators of Human Rights Violations in Bahrain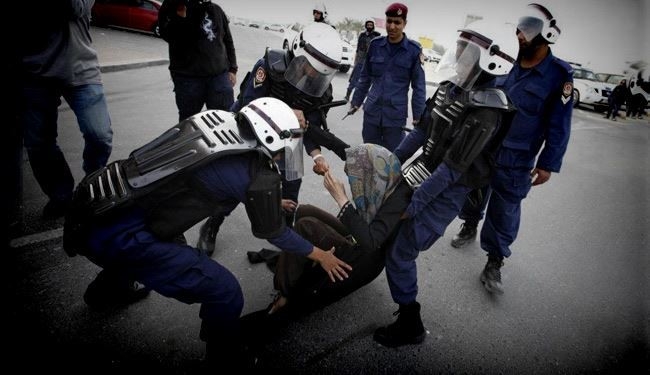 Americans for Democracy and Human Rights urged the Human Rights Council to remind countries of the world to stop supporting perpetrators of human rights violations in Bahrain.
As part of the work of the 46th session, the organization, before the UN Council, called for the implementation of the Vienna Declaration and Program of Action calls for democracy, development and respect for human rights and fundamental freedoms.
Authorities in the kingdom are punishing citizens who demand pro-democracy reforms. During the 2011 popular demonstrations, the unelected ruler, King Hamad bin Isa Al Khaifa, invited Saudi Arabia and the UAE to enter Bahrain militarily. Furthermore, they implemented a violent crackdown on Bahraini civilians and thousands of protesters were arrested as a result. Still, there are hundreds of political prisoners behind bars in Bahrain.
ADHR indicated that this included individuals such as Dr. Abdul-Jalil Al-Singace and the political leader Mr. Hassan Mushaima.
Both were sentenced to life imprisonment for leading these calls for democratic change.
The international organization stressed that the royal Al Khalifa family is a brutal regime that would not have been able to maintain its iron grip without the intervention of the Saudi and Emirati forces.
This month, fifteen organizations, including Amnesty International and the Bahrain Institute for Rights and Democracy (BIRD), called on President Joe Biden to restore human rights "as a key feature of American diplomacy" in the Gulf.
In an open letter to Secretary of State Antony Blinken, they said that Bahrain's rulers had been "emboldened" by former president Donald Trump's public disdain for international human rights norms.
The letter also called on the administration of US President Joe Biden to re-impose restrictions on arms sales to Bahrain pending an improvement in the country's human rights record, including the $ 8.5 billion deal to Bahrain during the Trump administration.
Since Bahrain's 2011 uprising, which ended in a bloody crackdown with the help of Saudi forces, opposition parties have been banned, with dozens of political opponents jailed, triggering international criticism.
Furthermore, the letter called for the release of all political prisoners in Bahrain, especially the leaders imprisoned in the 2011 uprising, including Hassan Mushaima, Abdul-Jalil Al-Singace, Abdul-Hadi Al-Khawaja, Sheikh Al-Miqdad and Abdel-Wahab Hussein.