Human rights violations
Amnesty International: Bahrain is making the same mistake today by dismissing genuine grievances in 2011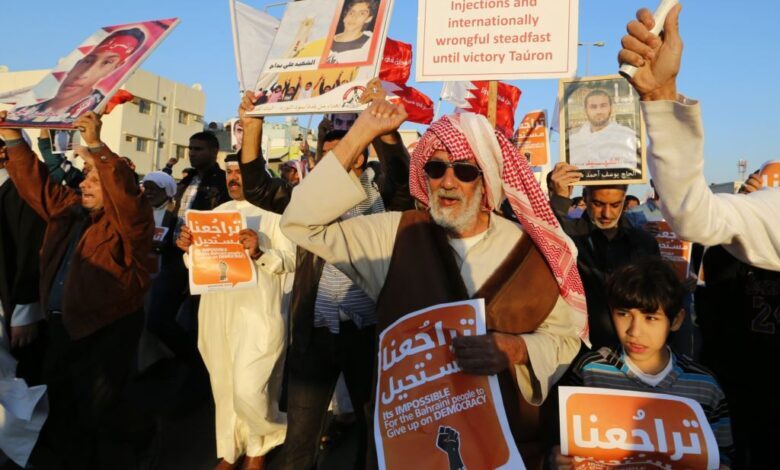 Amnesty International has accused the government of Bahrain of dismissing genuine grievances in 2011 and recommitting them again today.
In a press release marking the 10th anniversary of popular uprising in Bahrain, AI stressed that human rights demands of a more dignified future are not going to go away.
The organization criticized the authorities' handling of the recent protests and said: " The authorities in Bahrain, Egypt, Libya, Syria and Yemen have crushed protests and people's aspirations instead of addressing the root causes that pushed people to take to the streets."
"The Bahraini state has crushed the hopes and expectations raised by the mass protests of 10 years ago, reacting with a brutal crackdown over the subsequent decade that has been facilitated by the shameful silence of Bahrain's Western allies, especially the UK and the US," Said the International human rights organizations.
People throughout the region continued to demand economic rights, work rights, accountability, respect for the rule of law, and fundamental freedoms despite the risks and challenges they faced.
In the past ten years, activists and human rights defenders across the Middle East and North Africa have continued to demand their rights in the face of unrelenting repression.
However, in the Middle East and North Africa, new generations of activists continue to work over the internet, in the diaspora, or establish new organizations even in the most repressive contexts.
In Bahrain, authorities have intensified their crackdown on freedom of expression and peaceful activism, targeting dissidents, human rights defenders, clerics and independent activists.
Bahraini activists abroad have rapidly organized in recent years becoming a leading voice on human rights within the country.
"The prevalence and gravity of human rights violations across the region is a deeply sobering reality that makes it difficult to celebrate the 10-year anniversary," said Heba Morayef, Middle East and North Africa Director at Amnesty International.
Mass protests were fueled in 2011 by mounting discontent with the authoritarian state and sectarianism that beset government employment. In additions, the Bahrain government has failed to hold accountable the perpetrators of acts of torture and those involved in arbitrary arrests.
Still, ten years later, the Bahraini government continues to ignore recommendations issued by the Bahrain Independent Commission of Inquiry, which is an independent team assigned to its duties by the King of Bahrain, in response to international concerns that have been raised regarding the suppression of the 2011 protests.