News
Six Prisoners of Conscience Launch Hunger Strike in Bahraini Prisons
Prisoners Demand Retrial after Authorities Fail to Fulfill Promises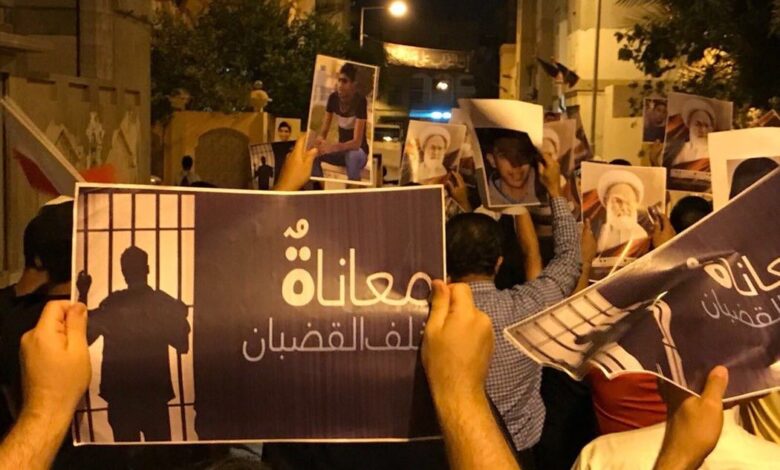 Reports from human rights sources indicate that six prisoners of conscience have initiated a hunger strike within the prisons of Bahrain's ruling Al Khalifa regime following the administration's failure to uphold promises of their retrial.
The Prisoners Affairs Authority revealed that the detainees had not received decisions from the prison administration, prompting them to resume their open hunger strike in pursuit of their rights and freedom. This decision came after the prison administration reneged on its commitments to the prisoners.
The official spokesperson of the Prisoners Affairs Authority, Jafar Yahya, stated that a retrial was supposed to be conducted for six of the detainees imprisoned for over 18 years. However, both the prosecution and prison administration have backtracked on their assurances, causing the six prisoners to resume their hunger strike.
Yahya warned that the resumption of the hunger strike by the six detainees poses a significant risk to their health, even greater than their previous sustained hunger strike that they embarked on earlier.
He described the situation faced by the six detainees as a "deceptive process orchestrated by officers to give the impression of agreeing with their demands, aimed at diminishing solidarity with them."
On June 10, 2023, the six detainees (Mohammed Ali Adel, Habib Ali Habib, Fadel Mohammed Amin, Sayed Ahmed Sayed Majid Mahdi, Ali Mahmoud Mohammed Ali, Hussein Saeed) declared their hunger strike, demanding their freedom and a retrial. They had been sentenced to prison terms ranging from 7 to 10 years when they were under 18 years old. They were presented before a committee for children and representatives from official government institutions and the prosecution, who promised them retrials in accordance with juvenile laws in exchange for ending their hunger strike that had lasted for ten days.
It's worth noting that more than 1300 prisoners of conscience are currently detained in Bahrain's ruling Al Khalifa regime's prisons, facing various forms of torture and violations, according to human rights statistics.
The Gulf Institute for Democracy and Human Rights (GIDHR) has stated that prisoners of conscience in Bahrain's prisons are subjected to various forms of torture, with medical negligence being one of the most widely employed methods.
The center emphasized that numerous victims have suffered due to medical negligence, either dying within prisons or after their release due to deteriorating health conditions. As concerns mount about the deteriorating situation of detainees and human rights in Bahrain, international attention continues to focus on the need for reform and justice.