Bahrain binocular
Clearance of Bahrain's Human Rights Record by the UK Sparks Widespread Criticism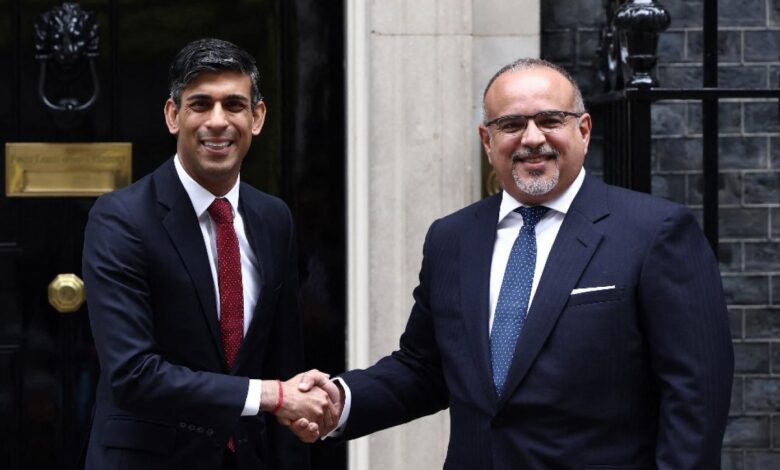 The British Parliament is pressing the Blaham government to explain why Bahrain has been removed from the list of priority countries in human rights, with rights groups describing this removal as a dismissal.
The decision, revealed last Friday in the government's Human Rights and Democracy Report for 2022, marks the first time since 2015 that Bahrain has not been included on the list, according to the British Middle East Eye website.
The government report commends the "long-standing tradition of the Kingdom in respecting and empowering" religious freedom and alternative sentencing, an effort supported by the United Kingdom in Bahrain, which led to a significant decrease in prison inmates.
The report also praised the parliamentary elections held last year in Bahrain, acknowledging that some political parties remain banned, and international observers were not invited.
A government spokesperson stated that "the decision to remove Bahrain from the list of priority countries for human rights reflects the continued progress in this field over several years, which the United Kingdom has directly supported."
The spokesperson added, "The United Kingdom remains committed to supporting reforms in Bahrain through our programs and by encouraging the government to fulfil its human rights commitments."
In contrast, lawmakers and rights groups want to know how this decision was made, criticizing the move that came days after Manama pledged to invest one billion pounds in Britain.
Chris Bryant, a Labour MP and member of the Foreign Affairs Committee, said, "I am deeply concerned that the United Kingdom's approach to human rights is being put up for auction."
Bryant called on Foreign Secretary James Cleverly to explain the reasoning behind this conclusion.
Bryant said, "The death row in Bahrain is full of men tortured to sign false confessions of crimes they did not commit, simply because they dared to call for democratic reforms."
Meanwhile, the Conservative MP Sir Peter Bottomley said the decision is "difficult to understand" as victims of torture, including Mohammed Ramadan and Husain Ali Musa, are still awaiting execution in the Kingdom.
Bottomley, who chairs the All-Party Parliamentary Group on Human Rights and Democracy in the Gulf, called on the Foreign Secretary to explain its logical reasons to Parliament.
From the death row in Jau Prison, Ramadan says his hope for the British Foreign Secretary to help his case after Bahrain's removal from the list "has vanished."
Ramadan (39 years old) was sentenced to death in 2014 after being accused, along with Musa, of targeting police officers with a bomb and killing one of them.
The Bahraini Court of Cassation overturned their sentences in 2018, when an internal review found evidence of possible torture for confessions, an allegation the men have repeatedly made. However, in 2020, the same court reinstated the sentences.
Ramadan said in a recent call to the Bahrain Institute for Rights and Democracy (BIRD), "I feel deeply disappointed because I thought he would defend our case, especially after detailed information about our case was relayed to him, but he abandoned us."
The UK government has also faced criticism in recent years for providing millions of taxpayers' money to Bahrain through the £70 million Gulf Strategy Fund (GSF), a fund that MPs have repeatedly attacked due to its opaque management.
Part of the funding for Bahrain's social insurance fund – and still goes – to Bahrain's Ombudsman and the Special Investigation Unit, which human rights groups and UN experts say failed to investigate allegations of torture credibly.
Sayed Ahmed Alwadaei, the advocacy director at BIRD, said Bahrain's removal from the priority list fits a certain pattern.
He explained, "The UK government has a history of using misleading human rights reports to whitewash Bahrain's record of violations. Now they have dropped Bahrain from the list of priority countries for human rights in exchange for investment in the UK economy."
Human Rights Watch researcher on Bahrain and Yemen, Nicola Jorjania, said she wishes to have "any information" about the UK government's criteria for selecting priority countries in human rights.
She said, "No matter what criteria they use, it does not seem to have a basis in human rights but is influenced by British economic interests." She added that she found it "laughable" that the British government report said Bahrain "has a long-standing tradition of respecting and empowering religious freedom and beliefs.