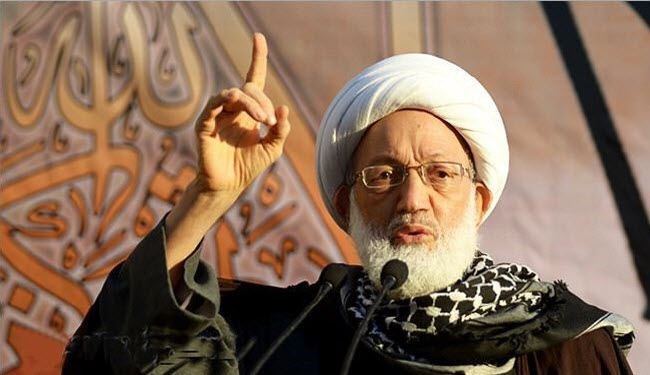 The Leader of the Islamic Movement of Bahrain says the determination of the Bahraini people cannot be disrupted by the repressive measures of the Al Khalifa regime.
Sheikh Qassem's remarks came during a speech he delivered at a ceremony marking the 10th anniversary of the Bahraini revolution.
A decade had passed since the uprising of the Bahraini people, which called for fundamental and serious reform.
Qassem stressed the Bahraini people will continue their movement with the aim of reform in the country, adding that the repressive regime is not compatible with the will of the Bahraini nation.
Rejected Political Equation
"None of the severe violence and the imported [Saudi and Emirati] military, and the various methods of torture can silence the voice of the Bahraini people and the opposition," Qassem said.
Bahraini authorities' methods of repression have failed in discouraging the people from moving towards achieving their aspirations for reform and change. Qassem rejected the existing political equation in the country, describing it as reactionary, unfair, old, and unfit to the Bahraini people.
He pointed out that "the opposition seeks to achieve goals in the interest of the country and the people without any discrimination."
"The release of prisoners in exchange for silence will not be accepted and attempts to stop the movement shall be deemed absurd," he added.
He also declared his condemnation of normalization with the Israel, stressing the commitment to support the Palestinian people.
The uprising of Bahraini people against the Al-Khalifa regime started on Feb. 14, 2011. The regime has responded to protests with suppression of people and arrest of opposition leaders.
A Dark Era
The Associated Press has said that the suppression of the popular revolution in Bahrain ten years ago marked the start of the country's dark era.
A decade has passed since Bahraini protesters gathered in the capital of Bahrain to demand the overthrow of their country's government in 2011. Since then, Bahraini authorities have been keen to suppress all forms of dissent.
Activists behind those turbulent days find memories of the protests that threatened the Sunni monarchy's grip on power to have been extinguished, yet many still live with the consequences.
"It was the beginning of a dark era," said Jawad Fayrouz, a prominent figure in the now-banned Al-Wefaq Shiite Society, whose citizenship was revoked due to his political activity in 2012.
Although a number of activists and protesters have been either exiled or imprisoned, the risk of social and political division has become very likely. Unlike neighboring Gulf states, minor unrest has plagued Bahrain in recent years.