News
Salman bin Hamad Fears Rise of His Half-Brother Nasser within Bahraini Government Apparatus
A French Intelligence Website Reveals Concerns over Growing Influence of Nasser bin Hamad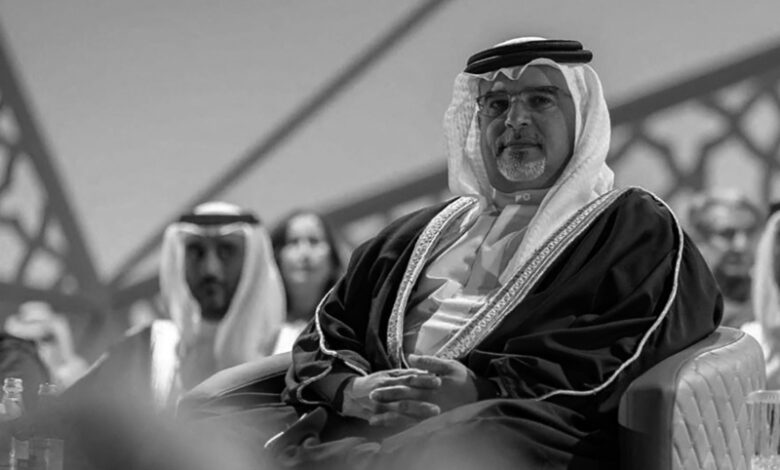 A French intelligence website has unveiled that Crown Prince and Prime Minister Salman bin Hamad Al Khalifa is apprehensive about the rapid rise of his half-brother, Nasser bin Hamad, within the country's government apparatus.
The intelligence website Intelligenceonline reports that Salman's dominance over Bahrain's security circles has been increasingly undermined due to Nasser's swift ascent.
The report indicates that Salman's numerous official roles have helped him maintain control over the most sensitive affairs in Bahrain, particularly the security sector.
However, the website suggests that Salman has recently intensified efforts to tighten his grip on state agencies in Bahrain in response to Nasser's rapid rise within the government apparatus.
According to the report, a meeting between the Director of the Central Intelligence Agency (CIA), William Burns, and Bahrain's King Hamad bin Isa Al Khalifa in Manama on April 6th, was closely followed by Salman's two sons: his eldest son Salman (53 years old) and Nasser (35 years old), who serves as the National Security Advisor and Secretary-General of the Supreme Defense Council.
The website indicates that shortly after this meeting, on April 10th, Salman held a separate meeting with Brad Cooper, the commander of the US Fifth Fleet based in Bahrain, to strengthen information exchange following the rapprochement between Riyadh and Tehran, a source of shared tension between Manama and Washington.
Mediated by China, Saudi Arabia and Iran signed an agreement on March 10th to resume diplomatic relations within two months, ending a 7-year hiatus between two countries that are believed to be vying for influence in the region through proxies in countries like Bahrain.
As the Crown Prince and Deputy Supreme Commander of Bahrain's defense force, Salman maintains a firm grip on the country's defense apparatus. As the Prime Minister, he wields significant influence over the nation's political affairs.
The intelligence website warns that Salman's reshuffle of the cabinet on June 13th, 2022, involved the dismissal of many of his predecessor Khalifa bin Salman Al Khalifa's relatives, including his son Ali who served as Deputy Prime Minister. Salman also appointed several members from his inner circle, including Mohammad bin Mubarak bin Dineh, as Minister of Oil and Environment.
On the other hand, Nasser's investment efforts are primarily focused on the hydrocarbon sector. Besides heading his personal sovereign wealth fund "Infinity Capital," Salman manages the kingdom's financial interests and oversees its sovereign fund. This fund owns companies such as Aluminium Bahrain (Alba), the world's largest aluminum producer outside China, and Gulf Air, in addition to a 56% stake in the car manufacturer McLaren.
In his role as Chairman of the Economic Development Board, Salman is also responsible for attracting foreign investors to the kingdom.
It's worth noting that in November 23, 2011, the United States called for accountability for human rights violations in Bahrain, singling out Salman bin Hamad among those responsible. The U.S. urged the Bahraini government to take steps to avoid future violations.