News
Struggle of Detainees' Families Continue During Holy Month of Ramadan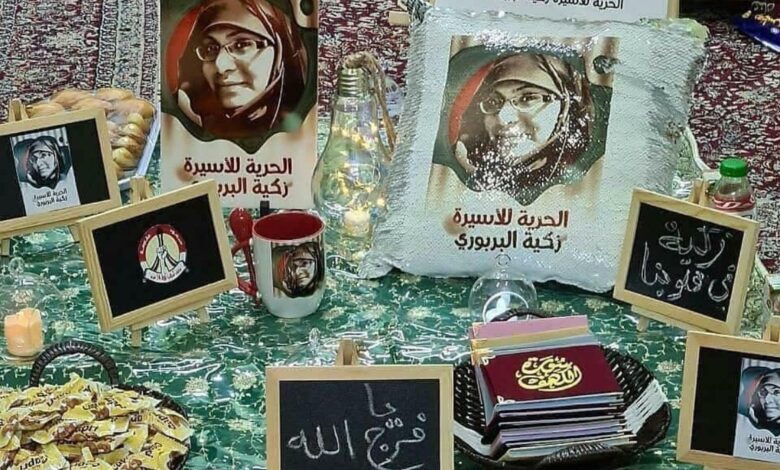 Families of political prisoners in Bahrain find the absence of their children at breakfast tables during the holy month of Ramadan unbearable. The month of Ramadan is commonly known for social gatherings, yet prisoners' families find it hard to enjoy the spiritual time they are supposed to have in the company of their relatives.
About 3,500 political prisoners are held in the Bahraini regime's prisons for political reasons, some of whom have been detained for over 10 years.
Bahraini prison authorities deliberately deprive prisoners of healthy and adequate meals, as well as assaulting them from time to time.
According to psychological experts, social occasions such as Ramadan are usually a reason to evoke memories and renew grief for those detained in Bahraini prisons.
Meanwhile, activists called for an increase in solidarity and social support with the prisoners' families so that they do not feel that they are alone.
Activists stress the necessity of providing emotional and mental support to the families of prisoners and helping them communicate with their imprisoned family members.
Currently, many prisoners experience difficult living and sanitary conditions in prison, including the sick and elderly.
Prisoners complain of various oppressive and arbitrary practices by authorities, as one of their fellow inmates bid farewell to life on April 6 as a result of deliberate medical negligence.
They also complain of deliberately restricting their practice of religious rituals, due to sectarian considerations.
Recently, one of the detainees in Joe prison stated that he and his colleagues' books were confiscated and they were prohibited from writing or contacting their families.
In a leaked audio message, the detainee said that the prison authorities do not allow him to practice his religious rituals.
These violations come within the package of penalties that the Jaw Prison authorities gradually imposed months ago against prisoners of conscience.
This is as punishment for their recent peaceful protest calling for humanitarian demands.
On the other hand, people continue their protest demonstrations for the second week to pressure the regime authorities to release their relatives behind bars.
Furthermore, the European Parliament renewed its calls on the Bahraini authorities to release human rights defender Abdulhadi Al-Khawaja and his fellow prisoners.
"As Muslims around the world prepare to celebrate the blessed month of Ramadan with their families and loved ones. We can only call on the Bahraini authorities to show mercy to Mr. Al-Khawaja by allowing him to reunite with his family," said the European Parliament in a statement.