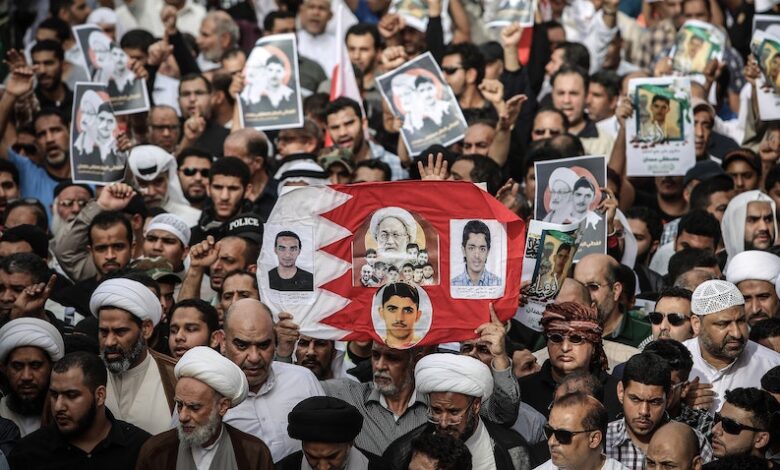 Governmental reform propaganda in Bahrain, including programs such as open prisons and alternative sentencing laws, contradicts the ongoing suppression and the ban on peaceful opposition to the Al Khalifa regime.
According to a report translated by BahrainiLeaks, the website Amwaj.media highlighted that amid regional rapprochement, particularly between Saudi Arabia and Iran, Bahraini authorities claim to adopt a more tolerant approach towards the opposition.
However, sectors of the opposition doubt the government's measures in this regard, including the open prisons program and the alternative sentencing law.
The website noted that in late June of last year, the Bahraini Ministry of Interior announced that over 5,000 convicts, including political prisoners, benefited from the Alternative Penalties and Procedures Law issued in 2017, which offers reduced sentences such as house arrest for prisoners who have served half of their terms and no longer pose a security threat.
The report clarified that these measures come after years of political tensions. In 2011, pro-democracy protests led by the Shiite majority erupted, and since then, the Sunni-led government (Al Khalifa family) has suppressed political activities and imprisoned thousands of opposition figures.
The website also pointed out that "among other examples of what appears to be a less harsh approach is the open prisons program, a step preceding alternative penalties. The program allows prisoners to spend part of their day outside prison, such as working, attending school, or visiting family."
While some have praised these initiatives, including political activist Nabeel Rajab, who benefited from the open prisons program, others are sceptical about their genuine reform nature.
Jamal Fakhro, Deputy Chairman of the Shura Council, considered Bahrain to enjoy "a more positive atmosphere compared to what prevailed ten years ago," emphasizing the importance of maintaining this momentum.
Describing the political scene as "stagnant," Ibtesam Al-Saegh from the Peace Organization for Democracy and Human Rights stated that the authorities have closed "the most prominent political opposition groups, creating a void that has yet to be filled, and there is no political solution on the horizon."
Abduljalil Al-Naimi, a member of the leftist Al-Menbar Party, attributed the decline in political activity to "the deteriorating living conditions of the lower and middle classes and the spread of poverty and unemployment," referring to "neoliberal social and economic policies."
Opinions also vary regarding the open prisons program and the alternative sentencing law. Fakhro stated that "open prisons represent a qualitative shift in the philosophy of punishment, and both measures have become pioneering models in the region and received international acclaim."
On the other hand, Ibtesam believed that the current initiatives have only come after external criticism of Bahrain's human rights record, accusing Manama of adopting such measures "to address the international community."
She argued that they are "misleading changes, and the authorities are not serious about improving human rights conditions, violations are ongoing, and the authorities remain determined to use the security option in dealing with the opposition."