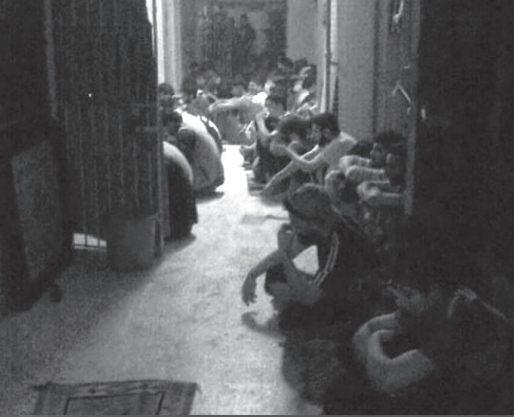 Bahrain's prisons crisis is receiving an increasing response from the international media in light of numerous reports of torture and ill-treatment of prisoners of conscience.
Canadian newspaper Ricochet highlighted that political detainees in Bahrain's prisons face the Coronavirus amid systematic violence, torture and the absence of effective international intervention.
In Jau, the largest and most overcrowded prison in the tiny Persian Gulf island of Bahrain, an average cell measures 3 by 3.4 meters and houses up to 12 prisoners. 
Many are political opposition leaders and protesters from Bahrain's stifled opposition movement, including activists from the country's Arab Spring-inspired movement in 2011.
The newspaper emphasized that Bahrain's prisons have a poor record of torture of detainees, ill-treatment, lack of hygiene, and deliberate medical negligence.
Adult and juvenile inmates alike lie in dirty cells and corridors littered with waste. Physical and psychological torture are common. Despite an official capacity of 1,201, Jau prison is estimated to be holding more than double that number of inmates.
According to the newspaper, when authorities announced that three cases of COVID-19 had been discovered last month in Jau — something relatives of political prisoners had long suspected — daily protests filled streets and villages in ways that hadn't been seen since the Arab Spring. Local human rights organizations tracking prisoners' test results (available through the health ministry's website) posted on social media that the number of infections likely exceeded 150.
Mainly led by mothers, daughters and sisters of the detainees, the demonstrators called for their loved ones to be released immediately. "Today, my brother Ahmad Ali completes six years in prison," a protester and sister of inmate Ahmad Ali Yousif told me last week. "His wife was five months pregnant with twin girls when he was detained … and my brother loves children so much you would not believe it. It breaks my heart."
Amid the unrest, tensions within Jau prison also reached a boiling point last weekend. More than 50 riot police entered one of the prison buildings and attacked at least 35 prisoners for protesting poor health and sanitation conditions.
This included assaulting prisoners to force them to disperse their protest against the poor health conditions. Human rights activists called it a bloodbath and "revenge attacks" for the street demonstrations. According to one eyewitness account told to Bahrain Sayed Ahmed Alwadaei, a Bahraini activist living in exile, inmates had formed human chains in a sit-in that security forces tried to break up.
Bahrain's Ministry of Interior released a predictably evasive statement denying that any excessive force had been used against detainees, suggesting instead they were aggressors: "Security and legal procedures were taken today against [Jau prisoners], in which they were involved in chaos and violence against police personnel."
The following day, Bahrain's National Institution for Human Rights, a quasi-governmental oversight body, denied claims that prisoners had been beaten and moved to an unknown site.
The newspaper's report recommended that the American and Canadian governments stop supporting Bahrain and not prioritize its economic and political interests over human rights.
Ricochet referred to the meeting of the US Secretary of Homeland Security and the Secretary of the Interior in Bahrain last week, while ignoring the US State Department reports, reflecting its failure once again on the human rights front.