Human rights violations
Bahraini prison detainees on open hunger strike for four days
The regime authorities concealed what is happening inside the prisons.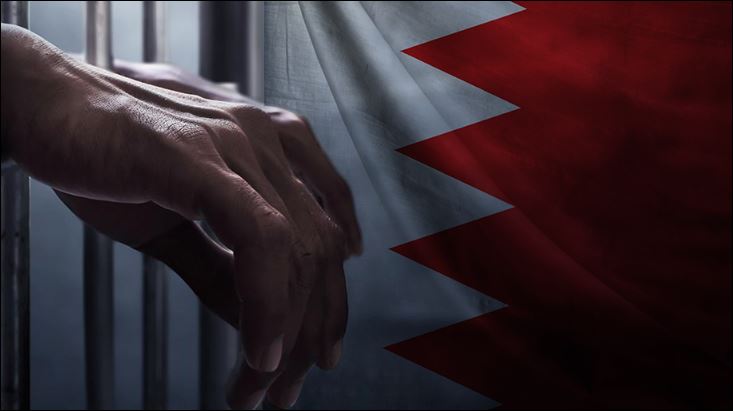 Detainees of conscience in a Bahraini prison have been on an open-ended hunger strike for four days to protest the violations of their rights.
In the isolation building, the Jaw Prison prisoners continue their strike to protest the poor conditions and the continuous restrictions, demanding an end to discrimination between prisoners.
The hunger strikers demanded to see the prison director, but he refused and threatened to further harassment.
The Gulf Institute for Democracy and Human Rights (GIDHR) called on the Bahraini Ministry of Interior to urgently intervene and end these violations, especially after the hunger-striking detainees received threats to prevent them from going out to the prison yard, as well as from the prison store and communicating.
Dozens of detainees in the notorious Jaw prison in Bahrain complain about the escalation of violations against them.
According to detainees' leaks, they have faced additional harsh treatment since the so-called National Day on December 16th.
Sources of a Bahraini Lakes monitoring delegation indicated that prison guards bully them and dealt with them roughly.
They are also forced to stand and queue during the count.
More than 4000 prisoners of conscience in the prison prisons, who were imprisoned and tried in courts that lacked legitimacy, are detained on political grounds.
Political detainees suffer from prison overcrowding and willful medical neglect, especially the elderly opposition leaders.
Slaughterhouses for torture
Rights activists say that the regime's police stations have been transformed for years into what looks like slaughterhouses to torture political opponents.
They added that the detainees suffer from poor health care and food and the spread of Coronavirus in prisons.
The Bahraini authorities continue to prevent the UN rapporteurs from visiting the country, to examine the human rights situation since 2005.
A few days ago, British MPs strongly criticized the visit of Interior Minister Priti Patel and British Ambassador to Bahrain Roderick Drummond to a Bahrain police station.
The six deputies called on Prime Minister Boris Johnson to open an investigation into the circumstances and reasons for this visit.
They said the visit was detrimental to the UK's reputation as a human rights sponsor.
It is noteworthy that hundreds of political prisoners are still serving long prison terms to participate in the protests that erupted in Bahrain in February 2011.
These protests demanded a democratic change in the country ruled by the Al Khalifa family.
More than 18 human rights organizations and groups recently wrote a joint letter addressed to US President-elect Joe Biden, expressing their concerns about the deteriorating human rights situation in Bahrain's prisons.
The letter drew attention to the issue of opposition figures, activists and human rights defenders "who are unjustly imprisoned and who are being held in deplorable conditions and are routinely denied medical care."
It warned of the severe vulnerability of "elderly political leaders who suffer from underlying health conditions", amid the Coronavirus pandemic.