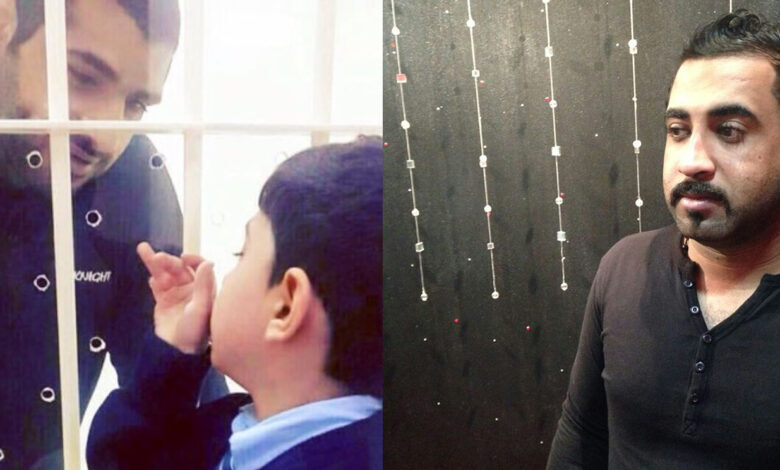 A Bahraini human rights activist called on the regime authorities to follow Saudi Arabia's example towards abolishing death sentences for political reasons.
The human rights activist, Yusef al-Muhafadha, welcomed Saudi King Salman bin Abdulaziz's decision to cancel the death sentence's execution against the young Ali Muhammad al-Nimr to settle for ten years in prison instead of execution.
In a tweet on Twitter, the governorate said: "Positive and encouraging news, and we hope that Bahrain will follow Saudi Arabia's example in abolishing the death sentence for political reasons."
Final Rule
He cautioned that there are more than ten citizens under sentence of death in Bahrain.
The Bahraini King Hamad bin Isa Al Khalifa demanded abolishing the sentences against them and the ratification of agreements that prevent the execution.
For his part, Bahraini activist Saeed Al-Shehabi said: "Suddenly Ali al-Nimr became victorious over his jailers who forced them to release him."
He added, "If he were guilty, as the Saudi Trumpets claimed, they would have slaughtered him nine years ago."
He asked: "Who is responsible for depriving him of his childhood years? Why did they kill Sheikh Al-Nimr when he urged his followers to limit their opposition to the word and reject violence?
The Bahraini regime uses the death penalty to perpetuate repression and intimidation in Bahrain to consolidate its security grip.
The Court of Cassation, Bahrain's court of last resort, upheld the death penalty for at least four people who participated in opposition activities.
Torture and abuse
This followed trials marred by allegations of torture and due process violations.
The Bahraini regime has executed six people since the end of the moratorium on executions in 2017.
Joe Stork, deputy director of the Middle East division at Human Rights Watch, said that Bahraini authorities are using many of the repression tools at their disposal to silence and punish anyone who criticizes the government.
Stork indicated that the Bahraini authorities have escalated their use of the death penalty, and have targeted people for their activity on social media.
Deteriorating human rights organization
A Belgian deputy and senator also shed light on the deteriorating human rights situation in Bahrain. He raised the issue of political prisoners and death sentences in the kingdom ruled by the Al Khalifa family with an iron fist.
This came in a series of parliamentary questions directed by Representative Hugues Pitt and Senator Bert Anzio to Deputy Prime Minister and Foreign Minister Sophie Wilms.
Pitt, a member of the Socialist Party and a former member of the European Parliament, referred to "acts of torture, arbitrary arrests and executions" in Bahrain.
"Which was condemned by many non-governmental organizations even though Bahrain is a party to many international human rights treaties."
Bait recalled the four death sentences ordered by the Bahraini Court of Cassation in the summer of 2020.
He also raised the case of 12 Bahrainis currently under sentence of death after they have exhausted all judicial remedies available to them.
He explained that they were convicted based on confessions extracted under torture.
He pointed out that their only chance now is for the King of Bahrain to reduce the sentences issued against them.