Human rights violations
Human Rights Groups: Detention centers in Bahrain have turned into political vengeance arenas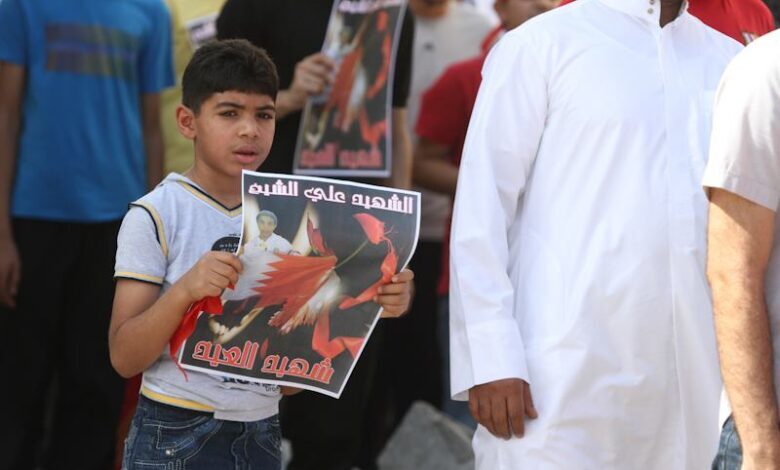 Detention centers in the small Gulf kingdom have turned into another arena for political revenge against political and opinion activists, said Baqer Darwish, President of Bahrain Forum for Human Rights.
Bahraini prison administration deliberately pledges rights prisoners as basic as performing religious rites, claiming that security permission must be obtained before approval.
"If authorities now ask prisoners for security approval for merely praying, how would they deal with prisoners if the Coronavirus spreads in prisons?" asks Darwish.
Various reports have recently pointed to the Bahraini authorities' approach of denying due process of treatment and using torture to extract forced confessions, especially from political prisoners. Political prisoners in Bahraini jails are exposed to torture, sexual harassment, electric shocks in interrogation rooms, targeting activists' personal businesses, and travel bans, added Darwish.
Darwish further drew attention to the fact that the Bahraini government has provided open financial support for human rights institutions established by the authorities. These institutions include Bahraini Ombudsman, the Special Investigation Unit and the National Institutions for Human Rights under the supervision of the Ministry of Interior.
These government-established institutions aim to generate misleading reports about the human rights situation in Bahrain and communicate with UN agencies and foreign delegations. However, they have failed to fulfill their duties, and do not have any credibility before the international human rights community, according to Darwish.
Bahraini authorities have gradually silenced all political opposition at home. Darwish said, "At first, they arrested a number of opposition leaders, then they initiated lawsuits against opposition associations' activities."
Among these associations were Al-Wefaq, Waad, Amal. They were later dissolved and criminated their diplomatic contact with foreign delegations.
The most dangerous move by the government may have been its decision to legislate the political isolation law before the 2018 election. The Ministry of Labor and Social Development later doubled the expansion of its application since the beginning of 2020, after informing civil institutions of  security checks requirements.
"It was obvious that these measures were aimed at eliminating every individual to whom the political isolation law applies, from the opportunity to work in civil society institutions and civil organizations," Said Darwish.
"Bahrain comes in first among Gulf countries in terms of serious violations of human rights reports. But it is also distinguished by its circumventing of international condemnations, as it works on moving Bahrain to an institutionalized security state."
"The Bahraini regime has arrested 4,500 political detainees since the start of the popular revolution on February 14, 2011," former member of parliament and a leader at the Bahrain Al-Wefaq Society, Jalal Fayrouz, has stated.
"This regime is barbaric. It represses and arrests.  Today there are about 4,500 political prisoners in Bahrain's prisons," he added.
In the wake of the 2011 popular uprising, the Bahraini state arrested many political figures and leaders, including the Secretary General of Al-Wefaq Islamic Society, Sheikh Ali Salman, Hassan Mushaima, Abdel-Wahab Hussein, among others.