Uncategorized
A British parliamentarian calls on her government to intervene to release detained children in Bahrain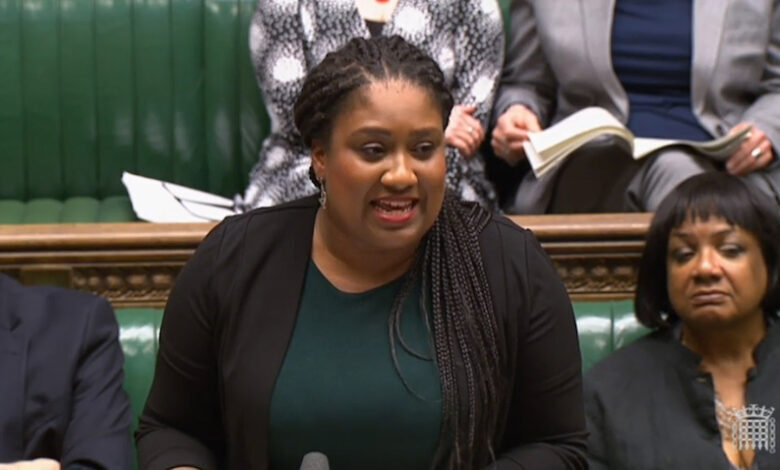 Member of the British House of Commons, Bell Ribeiro-Addy called on her country's government to pressure Bahrain to release a number of detained children.
In a tweet, she said: "I'm appalled to hear that Bahrain continues to detain and interrogate five children over their involvement in recent pro-democracy protests. Sayed Hasan Ameen is just 16 and has serious medical conditions. The  UK Government must intervene to secure their release."
The number of detainees arrested after marking the 10th anniversary of the February 14 revolution in Bahrain, has reached 62 citizens within a week.
The majority of these detainees are boys and children, arrested during security raids and searches in several Bahraini Shiite villages. They were arrested for their participation in protest activities marking the tenth anniversary of the 2011 revolution on Sunday last week.
Bahraini authorities' motives for the prosecution of children are political to deter Bahraini demonstrators from engaging in anti-regime demonstrations, warned Bahrain Institute for Rights and Democracy
Furthermore, Amnesty International has condemned the Bahraini authorities' policy of arrests and systematic targeting of children.
Bahrain is denying due process to children as young as 12. We call on the Bahraini authorities to respect its obligations under the Convention on the Rights of the Child (CRC) to which it is a state party, said AI in a tweet.
After the 2011 popular uprising, Bahraini security forces have waged a fierce crackdown on peaceful protesters, including children calling for political reform. Bahraini authorities arrested hundreds of children under the age of 18 years.
Children released from Bahraini prisons have a unanimous feeling of fear, said human rights defender, Ibtisam Al-Sayegh. After her visit and meeting of 4 children last week, she indicated that they are constantly asking about protection and lacking a sense of safety.
"Will they they enjoy an innocent sleep after today?" she asked in denial.