Human rights violations
Retaliation against Bahraini Prisoner After Testifying About Torture of Fellow Inmate
Family and Human Rights Sources Reveal Revenge by Infamous Jaw Prison Management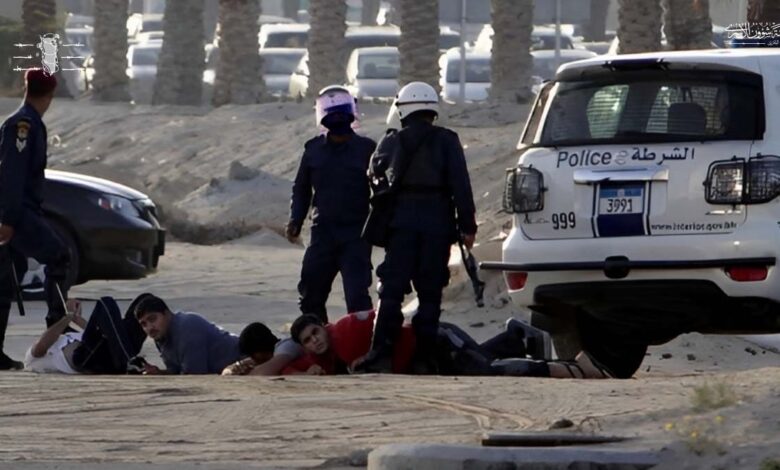 In a concerning development, sources within the families and human rights, organizations have unveiled that the administration of Bahrain's notorious Jaw Prison has taken revenge against the death-row inmate, Mohammed Ramadan, after he testified about the torture endured by one of his fellow inmates.
The wife of Mohammed Ramadan revealed that the Jaw Prison administration sought revenge against her husband due to his testimony about the atrocities taking place within the Central Jaw Prison, including the ill-treatment and torture suffered by inmates.
According to a statement by the "Prisoners Affairs Authority," communication with her husband, Mohammed Ramadan, who is condemned to death, has been cut off.
She further added that she received a call from one of his prison companions, informing her that he had been transferred to solitary confinement since Monday, August 1, 2023.
It's important to note that the policy of retaliation against prisoners who expose violations within the prison has become a recurrent occurrence. Various measures and harassments, including communication bans, visitation denials, and solitary confinement, have been executed against multiple prisoners.
The imprisoned Mohammed Ramadan, Isa Ali Hussein, was arrested on February 17, 2014, from the village of Dir. A final and irrevocable death sentence has been issued against him.
More than 1300 political detainees are currently held in the prisons of the ruling Bahraini regime, enduring various forms of torture and violations, according to human rights statistics.
The Gulf Institute for Democracy and Human Rights (GIDHR) stated that the prisoners of conscience in Bahrain's prisons are subjected to various forms of torture, and medical negligence stands as one of the most commonly employed torture techniques.
The center highlighted that dozens of victims have succumbed to medical negligence, either dying within prisons or after their release due to deteriorated health conditions.
In the meantime, the Bahraini Prisoners Affairs Authority documented 17 arrest cases in the past month of July, with 13 of them being released and 4 still under detention.
During July, 13 citizens were arrested and later released. Their names include: Hussein Hani Abdulhassan (Karbababad), Muneer Mirza Ahmed Mushaima (Sanabis), Mohammed Abbas Mohammed (A'ali), Professor Ali Mahna (Sanad), Hajj Majid Abdullah (Ras Ruman).
Additionally, Abbas Abdullah Ali Sadiq (A'ali), Hussein Ali Najjar (Manama), Mohammed Baqer (Zahra Town), Mansour Nasser (A'ali), Mohammed Ali Abdulrahim (A'ali), Mansour Abdulaziz (A'ali), Hussein Abdulzahra (A'ali), Sadeq Jafar (Sitra).
Furthermore, 4 citizens remain under detention: Hussein Muneer (Sanabis), Yousif Nabeel (Sanabis), Mohammed Isa Alhanan (Sitra), Ammar Abdullah Al-Moumen (Sitra).
As tensions continue to rise over these developments, concerns for the well-being of detainees and the human rights situation in Bahrain persistently mount.