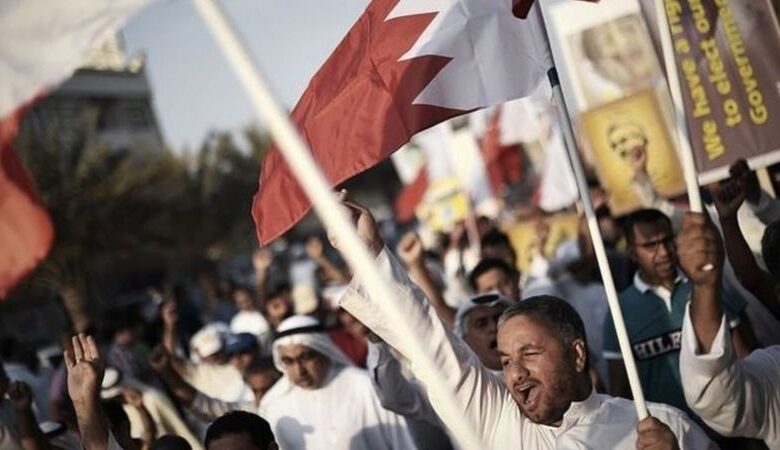 The Bahraini authorities continue to suppress political participation in the country since the outbreak of the 2011 popular uprising that called for democratic reforms and radical changes in the political scene.
The authorities were not satisfied with closing political societies but also prevented their members in 2018 from participating in the elections, in a step that is considered another suppression of political participation.
Since 2011, Bahrain has recorded the abolition of most civil society institutions, the disruption of the human rights community, the sabotage of the union community, the destruction of the political presence, and the abolition of the media space.
These steps, observers say, are part of a complete scene drawn by the Bahraini authorities towards a complete suppression of human rights. It is a violation of the rights of association in addition to a violation of freedom of expression.
The National Democratic Action Society (Waad), one of the components of the political scene in Bahrain, now commemorate the fourth anniversary of its dissolution.
Wa'ad is the second-largest opposition party after Al Wefaq, which was also dissolved earlier.
The authorities accused Waad, which is calling for political reforms, in favour of changing the political system by force.
The Society was founded in 2001 by Abdul Rahman Al Nuaimi, to be one of the few political societies in Bahrain that was not established on a sectarian or religious background. It gathers political activists of different orientations.
The dissolution of the association came against the backdrop of its participation in the 2011 protests.
On this occasion, the Bahrain Center for Human Rights urged the international community to use its influence and pressure the authorities in Bahrain to end the crackdown.
This has been systematically practised in political and civil societies and has continued since the start of the protests without any legal oversight.
In a press statement, the head of the centre, Nidal Al-Salman, called on the Bahraini authorities to "stop the dissolution of political and civil societies."
She believed that the government should implement "actual reform steps away from slogans and allow the Waad Association and other dissolved political associations to resume their activities."
It considered that the dissolution of the Waad Association undermines political action to low levels.
The Law of Associations also loses its spirit and the political arena loses the necessary space and the space required for the exercise of political activity, which is considered a necessity for the elements of comprehensive political reform, according to Al-Salman.
Tens of thousands of Bahrainis took part in the protests that erupted in 2011 demanding more political rights in the small Gulf emirate ruled by the Al Khalifa family.
At least 90 people have been killed in Bahrain since 2011 in clashes with security forces, while hundreds have been arrested and brought to court, according to human rights organizations.
Dozens were imprisoned or stripped of their Bahraini nationalities.