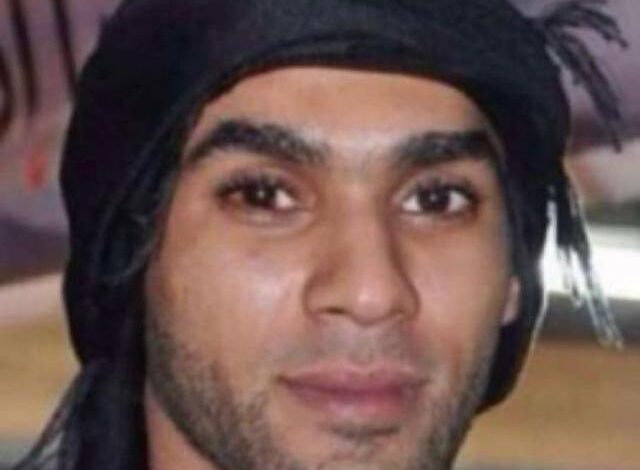 The administration of the notorious Jaw prison in Manama has delayed delivering medicines to political prisoner Mansour Khalaf Mansour despite his deteriorating health.
The administration ignores the provision of necessary treatment for this prisoner, who is located in Building 5 (20 formerly) in Jaw Prison, which holds hundreds of sick and elderly political prisoners.
This prisoner was taken by ambulance to hospital last month due to stomach problems.
The detainees' families say that the prison authorities disregard the detainees' lives and have not taken any measures to protect them.
Human Rights Watch confirms that the Bahraini authorities continue to deny detainees in prisons the necessary health care, especially for politicians.
Human rights organizations refer to the situation of political prisoners, who number about 3,500, including the elderly and patients who need special medical care.
These institutions stress the necessity of the immediate release of detainees due to the spread of the Coronavirus in Bahraini prisons, including Jaw Prison.
According to a Bahrain Center for Human Rights study issued in April 2020 covering the period from 2011 until its issuance, 74 Bahraini political detainees died inside prisons.
Other 52 detainees suffer from various diseases, 13 of them suffer from incurable and severe illnesses such as cancer, and 17 others suffer from chronic diseases such as diabetes.
The Bahraini regime authorities committed a new crime against a prisoner of opinion when his lifeless body was removed from its prisons due to medical negligence.
The prisoner of conscience, Abbas Malallah, 50, joined the list of victims of the lack of medical care and the brutal torture that has continued for many years inside the regime's prisons.
This week, an international human rights centre renewed its recommendations for victims of medical negligence and torture to sue the pillars of the Bahraini regime, which are involved in violations against political activists.
In a written statement previously published and recalled on Twitter, the International Center for Supporting Rights and Freedoms affirmed the right of political prisoners and their families to sue King Hamad bin Isa of Bahrain due to the coronavirus outbreak inside prisons.
It pointed to the refusal of the King of Bahrain to issue a decision to release political opponents and activists despite his repeated calls from the first day of the spread of Covid-19 to release those unjustly detained in prisons in inhumane conditions, after they were previously tortured to confess to accusations that incriminate them.
During the past two months, massive protests swept the streets and villages of Bahrain, during which Bahrainis denounced the dangers faced by their imprisoned sons, husbands and brothers as a result of the outbreak of Covid-19.
Those protests are still going on, during which the demonstrators, most of whom are women, are calling for the release of their loved ones.