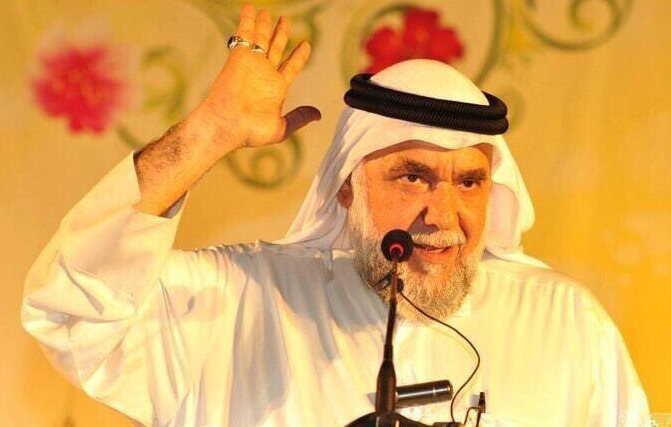 A member of the British House of Commons expressed her concern over the grave human rights violations suffered by the Bahraini political detainee, Hassan Mushaima.
The Labor MP, Roba Hague, questioned the British Minister of State for Foreign Affairs, Commonwealth Affairs and Development about the British government's position on the continued detention of Mushaima.
"What are the recent stances that you expressed to your counterpart in Bahrain regarding the continued detention and welfare of Hassan Mushaima?"
Poor sanitary conditions
Mushaima,72, is one of the most prominent opposition leaders in Bahrain.
He suffers from underlying chronic diseases, including diabetes, high blood pressure and gout. He also previously had cancer.
Several international organizations have demanded more than once for the immediate release of the older man who has been serving a life sentence for ten years.
He was arrested following his leadership of the mass protests that erupted in the country on February 14, 2011.
On August 13, 2010, Bahraini authorities arrested the dissident upon giving a speech on human rights in the United Kingdom.
He was held for six months and tortured before King Hamad pardoned on February 23, 2011.
Extreme torture
On March 17, 2011, after he participated in a pro-democracy demonstration, dozens of security forces raided his home.
They arrested him and took him to a police station, where he was severely tortured and isolated from the outside world until June 22, 2011.
The military court sentenced him to life imprisonment for "conspiring to overthrow the government."
Since his imprisonment, he stated that his health has worsened and that there are new medical problems.
In March 2015, he led a hunger strike that lasted for 313 days to protest prison conditions.
His family reported that despite highlighting his health problems and asking to see medical specialists, he did not receive consistent or appropriate medical care.
Moreover, he was prevented from visiting his family members detained in Jaw Prison.
The organizations say that his arrest is not justified because he exercised the freedom to express his views, which are among the basic freedoms guaranteed in the Universal Charter of Human Rights.
Haq movement expressed its concern over the deteriorating health of its Secretary-General.
The movement held the Khilafid regime "responsible for what Mushaima may be exposed to and what thousands of political prisoners suffer in the prisons of this regime."
The authorities ignore their obligations towards international treaties to abuse detainees, especially in light of the spread of the Covid-19 virus, which puts their lives at definite risk.
According to the Bahrain Centre for Human Rights, the detainees complain of the harshest forms of torture and insults, regardless of their physical disability or their special needs.