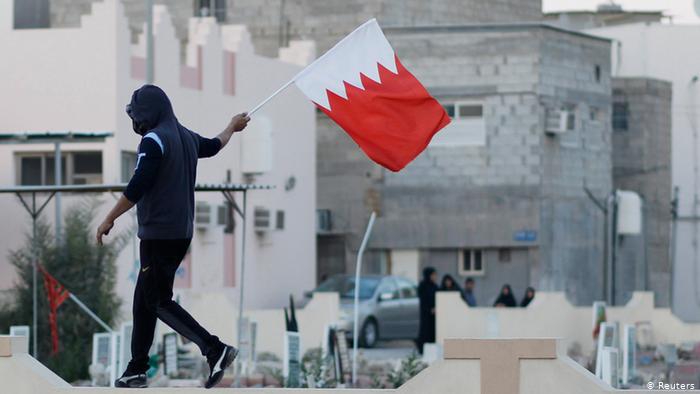 Amnesty International has condemned the Bahraini authorities' policy of arrests and systematic targeting of children.
Bahrain is denying due process to children as young as 12. We call on the Bahraini authorities to respect its obligations under the Convention on the Rights of the Child (CRC) to which it is a state party, said AI in a tweet.
After the 2011 popular uprising, Bahraini security forces have waged a fierce crackdown on peaceful protesters, including children calling for political reform. Bahraini authorities arrested hundreds of children under the age of 18 years. Furthermore, authorities deprived children of taking final exams or completing their studies, affecting their academic performance.
According to Salam Organization for Democracy and Human Rights, Bahrain is neglecting to fulfill its duties towards children despite its ratification of CRC. Salam Organization said that the Child Law No. 37 of 2012, according to Article 4, defines a child as a person under the age 18. But Bahraini penal laws still take into account the age of children as those under 15 years old.
Salam documented cases of arbitrary arrest, detention, physical and psychological abuse, and unfair trials of children under the age of 18. These children are imprisoned in adult prisons, according to the organization.
The juvenile prison in Bahrain had hundreds of children detained on political charges, whose confessions were extracted under torture.
On the other hand, children released from Bahraini prisons have had terrible psychological and social implications, especially after mistreatment in prisons and denial of communications with their families.
Children released from Bahraini prisons have a unanimous feeling of fear, said human rights defender, Ibtisam Al-Sayegh. After her visit and meeting of 4 children last week, she indicated that they are constantly asking about protection and lacking a sense of safety.
Last week, security forces launched a campaign of random raids and arrests after protests took to the street, marking the 10th anniversary of the 2011 uprising. In less than a week, the number of detainees has reached 62, security sources told Bahrain Leaks. Authorities claimed that children were closing roads and main streets with burning tires, during the protests that took place in the country last Sunday.
"Bahraini authorities' motives for the prosecution of children are political to deter Bahraini demonstrators from engaging in anti-regime demonstrations," warned Bahrain Institute for Rights and Democracy
Human rights and social institutions and personalities have expressed their grave concern over the arrest and trial of children in Bahrain. The Arab Union for Child Protection also affirmed that the arrest and trial of children violates international law and the International Child Convention, which Bahrain has signed