Human rights violations
In a state of hysteria: Bahraini detainee urinating blood and suffering from chronic abdominal pain.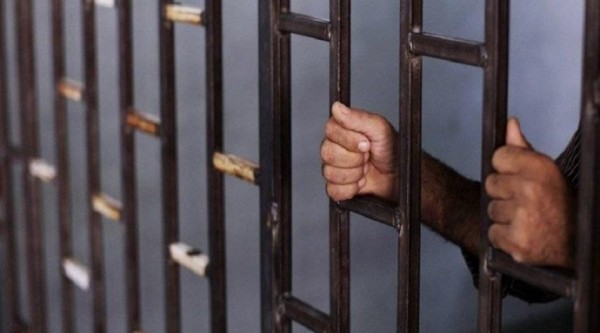 A human rights organization highlighted a number of severe violations against detainee Hassan Radhi Al-Baqali in Bahraini prisons, after being forced to make false confessions under torture.
Al-Bakkali now suffers from ADHD due to repeated head injuries. In prison, he also received a serious injury to his testicles and began to urinate blood, Al-Bakkali was subjected to torture and numerous human rights violations. His health condition has recently deteriorated and adequate medical care has not been provided, confirmed Americans for Democracy and Human Rights in Bahrain.
He is now being held in Jau prison. This young man used to work as a security employee in a private company in Bahrain. He was arrested on February 22, 2016 by security officers at Muscat Airport in Oman on claims by Bahrain, via Interpol, that he was a fugitive.
He was handed over to the Bahraini security forces, who took him on a private plane and drugged him by injecting him several times, causing him to lose consciousness. After his arrival in Bahrain, he was transferred to the Criminal Investigation Building in Adliya.
The detainee was interrogated for 15 days at the Criminal Investigation Department and what's known as Building No. 15 in Jau Prison. Officers of the National Security Agency and the Criminal Investigation Department harshly tortured him in order to force a false confession.
According to the human rights organization, he was beaten on the head, neck and stomach, and was subjected to electric shocks in his testicles. Later, was left naked in a cold room, submerged in cold water, and deprived of sleep. After, officers threatened his life and that of his wife, he confessed to the charges against him.
His lawyer could not attend the interrogations, and the detainee was unable to meet his parents. Instead, he was able to call them only four times during that time. Each call was less than a minute.
Bakkali was not allowed to attend his trial. Although he was brought to court once, he was forced to stay in the police car after authorities claimed there was not enough security to watch him in the courtroom.
In November 2016 he was convicted of attempting to kill a policeman, even though he was outside Bahrain when the accident occurred. Eventually, he was sentenced to an additional 7 years in prison. He appealed his sentence, and on February 2, the court reduced his sentence from 7 to 5 years.
On May 15, 2018, in an unfair mass trial of 138 individuals, Bahrain's Fourth Supreme Criminal Court indicted Hassan on several charges. Indictments included: the training of the use of firearms and explosive devices for terrorist purposes, possession of firearms without a license and using them for purposes inconsistent with safety and public health standards.
He further was accused of joining a terrorist group, the Zulfikar Brigades, whose goal violates the provisions of the constitution. Consequently, he was sentenced to 7 years in prison and his citizenship was revoked.
In November 2016, he was subjected to a second, more severe round of torture, where he was hit on the head, neck and stomach, in addition to being subjected to electric shocks to his testicles several times.
Hospital examination on November 19, 2016 found that he suffers from a "testicular injury", with swelling of the left testicle more than a third of the normal size.
He was released from hospital and returned to prison before he completed appropriate treatment, and his family did not have full access to his hospital records.
The Public Prosecutor's Office insists that the medical records remain under their custody, and that if a family wants any medical information, they must seek it through the Public Prosecutor's office.
Recently, El-Bakkali's health condition has deteriorated because injuries resulting from torture were not treated properly.
In January, he was taken to a military hospital and had a PCR test before undergoing an operation for varicose veins in his testicles, which was scheduled for the third week of January 2021.
However, instead of being returned to Building No. 14 and placed in quarantine, he was taken to solitary confinement in the isolation building, which is Building No. 15 of Jau Prison.
Furthermore, he was not given any medication to relieve the pain he was feeling. Inside his dark cell, he could not tell night from daytime and thus could not pray.
"He experienced severe psychological stress. Pain and isolation have brought him to the point of hysteria," Said Americans for Democracy and Human Rights in Bahrain.
Moreover, he has been denied contact with his family since his transfer, and was only able to contact them on January 16, after he went on hunger strike.
"The arrest of al-Baqali, the confiscation of his property, his torture, the unfair mass trial, the denial of medical care, all violate the Bahraini constitution and the international obligations to which Bahrain is a party," said the human rights group.
Accordingly, ADHRB called on the authorities to provide Bakkali with the necessary medical treatment caused upon his torture. Also it called on the Bahraini authorities to release him along other political detainees who were sentenced after forced confessions under torture.