Uncategorized
Wholesale layoffs of private sector workers as COVID-19 crisis deepens in Bahrain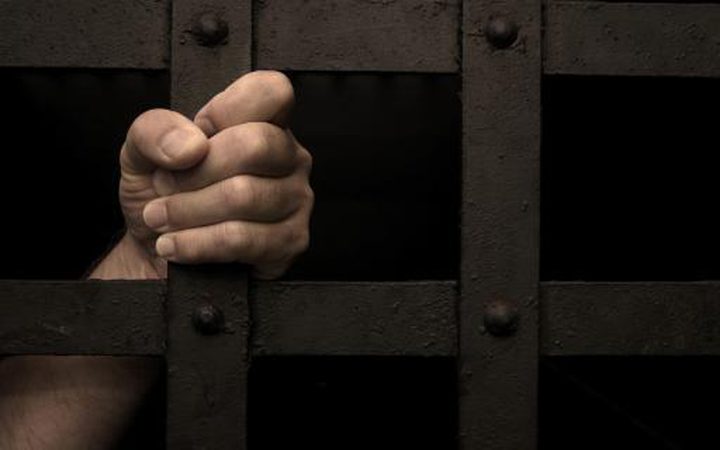 Hundreds of workers were shocked after they were laid off from their jobs in the private sector establishments in Bahrain. The new government restrictions to confront the outbreak of the Corona virus may have been counter-effective on economic activity in the country.
Laid-off employers had been informed by their employers to abandon work before the expiry of the contract concluded between the two work parties. Employers claim that the authorities' recent measures have exacerbated the economic setback for their businesses, and they are no longer able to pay off their workers' wages due to weak purchasing power.
Bahraini authorities' failure to address the escalating pandemic in the country has negatively affected several tourism and commercial sectors, observers have said, stressing that this comes as a result of mismanagement and rampant corruption in state institutions.
While people are plunged into the clutches of poverty due to mismanagement and rampant corruption in state institutions.
According to the Bahraini Ministry of Finance, the total deficit in Bahrain's budget for 2020 has reached 1.624 billion dinars ($ 4.31 billion).
Many factories and retail companies have lost most of their businesses and experienced a decline in their sales. As a result, business owners and companies have cut thousands of jobs and reduced the number of its business units.
Specialists warn of the impact of growing poverty and unemployment rates on the social situation of Bahraini families. Many Bahrainis are experiencing great difficulties to manage their livelihood, or pay off electricity bills.
Bahraini authorities resorted to taking decisions that weighed on citizens last year. The authorities imposed new fees and taxes despite the severe economic crisis afflicting Bahrainis.
Bahraini authorities have extended the closure measures in effect in Bahrain to March 14. Earlier, Closure measures were scheduled to end on February 21. Authorities attributed this to the high increase in active cases infected with COVID-19 as well as the emergence of the new COVID variant.
Bahrain has temporarily restricted dining services to open-air restaurants and suspended personal learning in all nurseries, public and private schools, as well as higher education institutes and universities.
It also announced the temporary closure of gyms, and swimming pools and all private training institutes licensed by the Ministry of Labor and Social Development.
The International Monetary Fund expected Bahrain's economy to contract by 5.4 percent during 2020, driven by the repercussions of the COVID pandemic and a sharp decline in the non-oil economy.
IMF said that non-oil GDP have recorded a sharp contraction of 7 percent over the past year, as a result of reduced activity in the services sector. It also estimated GDP growth of the oil and gas sector in the Kingdom by 2 percent during 2020.
Once recovery is stable, ambitious and credible fiscal adjustment is needed, in order to put public debt on a steady downward path, and ensure macroeconomic sustainability in the medium term, reported IMF.
It further pointed to the need to closely monitor financial stability risks amid weak growth. Meanwhile, support targeted at viable businesses and those most in need would reduce the risks of economic disasters.
The increase in the overall budget deficit relative to GDP was estimated at 18.2 percent last year, compared to 9 percent in 2019, due to lower oil prices and the economic downturn.
Bahrain's public debt increased to 133 percent of GDP, from 102 percent in 2019. The report also noted the widening of the current account deficit to 9.6 percent of GDP.
As for the 2021 forecast, the Fund stated that recovery after the pandemic will be gradual, and economic growth will reach about 3.3 percent this year.
Bahrain is considered the least productive in terms of oil resources among Gulf countries, where it produces about 200 thousand barrels of crude oil per day.
"Bahrain will need more financial help from its Gulf neighbors, especially from 2023 onwards, said Toby Ailes, a senior analyst for Bahrain at Fitch Ratings.
Bahrain topped the list of Corruption Perceptions Index in the six Gulf countries in 2020, in terms of managing the COVID crisis. It came in the 42nd list in the Corruption Perceptions Index, according to a recent study prepared by Transparency International.
The Corruption Perceptions Index 2020 measures the evolution of corruption in the public sector, according to experts and businessmen. The index indicated that countries with less corruption are countries that were better situated to face health and economic challenges resulting from the COVID crisis.
"COVID-19 is not just a health and economic crisis, it is a crisis of corruption. It is something that we are currently failing to manage." said Delia Ferreira Rubio, Chair of Transparency International.