News
Hamad bin Isa Attempts to Whitewash Religious Persecution in Bahrain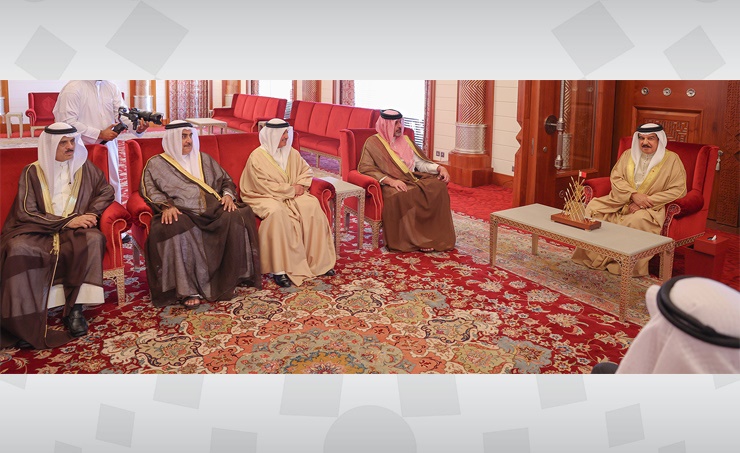 The ruler of the Bahraini regime, Hamad bin Isa Al Khalifa, has openly attempted to whitewash religious persecution violations by claiming to preserve the success of the Ashura season.
During a meeting in Manama with some of his advisors and officials from his regime, Hamad bin Isa praised "the initiatives implemented by relevant authorities to ensure the success of the Ashura season in line with the specificity of Bahraini society."
He promoted what he described as "the pillars of the cohesive Bahraini community identity, adorned by coexistence and distinguished by mutual compassion and the cohesion of its social fabric."
He expressed his appreciation for "the efforts of the Ministry of Interior and the awareness and national responsibility reflected in the statements of the heads of mourning halls, ensuring the continuation of the Bahraini approach to celebrating Ashura."
Meanwhile, the opposition National Islamic Wefaq Society documented numerous violations and attacks on Ashura rituals in several areas of Bahrain by civilian elements affiliated with the Ministry of Interior.
Wefaq stated that six Bahraini areas, including Barbar, Al-Murqob, Salambad, A'ali, Al-Ghuraifa, and Hamad Town, were subjected to sectarian persecution on the night of Wednesday, July 26, 2023.
The society reported that security forces threatened mourners and blocked the road to a mourning hall in Salambad to remove a picture of Bahraini religious scholar Sheikh Isa Qassim. They also assaulted Ashura symbols.
Furthermore, civilian elements affiliated with the Bahraini Ministry of Interior threatened citizens in A'ali, heavily armed, and arrested four of them.
The February 14 Youth Coalition confirmed that the Al Khalifa regime is part of a system of governments that disrespect sanctities, having committed documented crimes such as burning Qurans, demolishing mosques, and preventing religious ceremonies. It is also involved in violating people's dignity and spreading prohibitions in society.
The coalition pointed out the repeated crimes committed by regime mercenaries against Hussainiya rituals and the restriction of Friday prayers in Duraz Mosque, which are evidence of the regime's takfiri and terrorist nature, opposing religion and divine teachings.