Uncategorized
Bahraini Leaks: A Secret visit by the King of Bahrain to the Emirates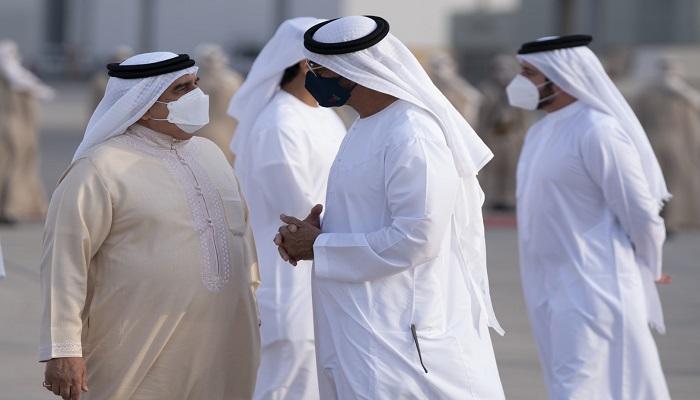 Bahrain's King Hamad bin Isa Al Khalifa left for the United Arab Emirates (UAE) to meet Bin zayed on a private visit, according to informed sources.
The visit aims to strengthen coordination with Abu Dhabi to hit the positive atmosphere after the latest Gulf reconciliation that took place last month, the source confirm. Lately, the Bahraini state has been in intensive contact with the UAE to fabricate new crises with Qatar and sabotage countries' relationships.
During his visit, the Bahraini king will also request an increase in financial support from the UAE to his country, which is struggling with a a political and economic crisis.
The visit comes at the request of the UAE, with the aim of escalating the situation against Qatar.
The main purpose of this secret meeting is finding an agreement between Manama and Abu Dhabi to thwart the Gulf reconciliation, the sources told Bahraini Leaks.
On January 11, the Bahrain Foreign Ministry announced that it had sent an invitation to its Qatari counterpart to send an official delegation to Manama as soon as possible. The letter came a few days after the signing of the Gulf reconciliation agreement in Saudi Arabia.
Kuwait and former US administration headed by Donald Trump succeeded in reaching an agreement between Qatar and the blockading countries.
Saudi Arabia, the Emirates, Bahrain and Egypt must lift the blockade on Qatar after about 3.5 years of blockade, the lately-signed agreement stipulated.
Despite that it's a signatory to the agreement, the UAE is trying to thwart the reconciliation with Qatar.
Shortly after the agreement was signed, the UAE attacked Kuwait and tried to insult its Emir, prompting Kuwait to respond with a strongly-worded letter.
UAE had always had an interest in seeing Qatar isolated, reported the Daily Times.
The British Newspaper also noted that UAE's fingerprints were all over the place to push Saudi Arabia to create a crisis with Qatar in 2017.
American News Publication "Foreign Policy" published an article on the reasons and motives behind ending the Gulf crisis with Qatar.
It explained that it came as a result of the pressure put on Saudi Crown Prince Bin Salman and his desire to change his tarnished image to the Joe Biden new US administration.
The magazine described ending the blockade of Qatar as a positive development at the level of the Gulf crisis, but it is not sufficient.
The Gulf crisis is not over yet, and there are several issues that may re-heat the Gulf crisis in the near future, including the lack of trust among Gulf countries, rivalry, the sharp disagreement over Iran and Turkey as well as the geostrategic rivalry in Africa.
The reconciliation efforts may have succeeded partly, but it definitely failed to address the basic differences among parties, the US-based outlet concluded.