Uncategorized
Superpowers complicit in Bahrain's policy of torture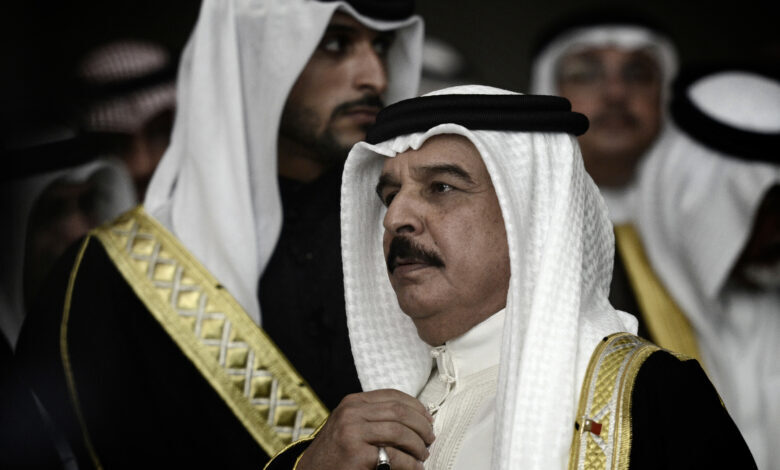 A Bahraini human rights activist said that the policy of impunity in Bahrain could not exist without cover from major countries that support the Khilafiyya regime.
Activist Abbas Shubbar clarified during televised statements that these countries provide cover for these crimes committed by the regime against the Bahraini people.
He stressed that these countries could not be exempt from what is happening on the land of Bahrain and towards its people.
The condition of detainees in Bahraini prisons raises great concerns in light of the spread of the new Coronavirus and other diseases and amid leaks from detainees about grave violations they are exposed to.
Big interests
Shubbar confirmed that these countries have bases in Bahrain, such as the US and the UK.
He added that they have great interests in Bahrain, which is an influencing factor in the reform process. If these countries really want to fix the human rights track in Bahrain, they are able to do so.
He added, "But we find ourselves facing the continuation of the policy of impunity, and those who committed these crimes have not been held accountable."
READ: The Royal Court wastes public money, and corruption rampant across the state
And local and international human rights organizations confirm that Bahraini prisons are filled with more than 4,000 detainees for opinion and expression and calling for political reforms.
According to human rights organizations, they are subjected to torture sessions, some of which may lead to permanent injury or death.
Human rights organizations warn that a number of detainees are exposed to imminent execution of death sentences, while only the king of the regime, Hamad bin Issa, will be approved.
Thuggery
As of 2019, Americans for Democracy and Human Rights in Bahrain recorded 570 separate cases of torture by the Ministry of Interior, the most important of which is the Criminal Investigation Department.
On Wednesday, the detainees in Building 12 in Jau Prison confirmed that the security personnel of the Ministry of Interior continue to engage in acts of thuggery against them and steal their personal belongings that they bought with their own money.
The information indicated that security personnel in Jaw Prison confiscated the detainees' private belongings that they had bought from the prison store, and allowed them to keep only two suits.
Prisoners of conscience in the regime's prisons suffer from blatant restrictions, which are met by prisoners with repeated strikes, without responding to their demands to ensure minimum standards for the treatment of prisoners.
And it criticized the lack of movement of any inhabitant of the National Institution for Human Rights and other institutions that resorted to without any results.
It is noteworthy that the Bahraini authorities continue to prevent the UN rapporteurs from visiting the country, to closely examine the human rights situation since 2005.