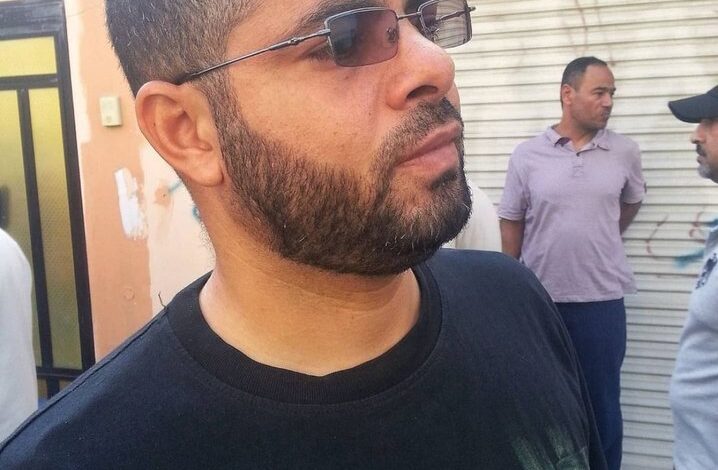 Political prisoner Hussein Barakat, who was sentenced to life imprisonment, died after his health deteriorated in Salmaniya Hospital in the Bahraini capital, Manama.
This prisoner was lying in intensive care in the hospital after his health deteriorated due to infection with the Coronavirus in Jaw Central Prison.
A state of intense anger prevailed among political prisoners over the crime of medical negligence that led to the murder of their colleague.
A few weeks earlier, prisoner Abbas Malallah also died in prison.
Bahraini human rights defenders and activists stressed the need to open an investigation and hold accountable those who were negligent in the arrival of the Coronavirus to Jaw Prison and the infection of more than one hundred with the deadly epidemic.
Salam Organization for Democracy and Human Rights confirmed that the prisoner, Barakat, lost his soul due to COVID-19 in light of the lack of transparency of the Ministry of Interior.
The organizations said it is very concerned about the safety of prisoners in light of the lack of transparency over the prisoners' conditions.
It stressed that Bahraini authorities should release all prisoners of conscience.
Some 49 political prisoners died in what the Bahrainis call "slaughterhouses" since 2011.
These people lost their lives due to brutal torture and the policy of medical negligence followed by the Bahraini regime authorities.
The detainee, Abbas Hassan Malallah, 50, became the 48th victim to be serving in Bahrain's prisons on April 6 due to dangerous and inhumane conditions and medical negligence.
As usual, the Ministry of Interior is trying to evade the crimes of killing prisoners by fabricating false accusations against the victims.