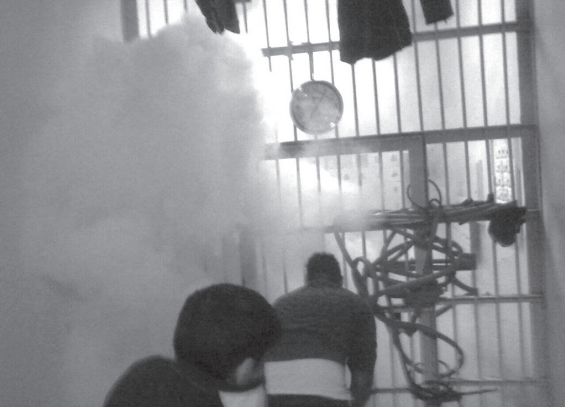 The mother of a Bahraini detainee called on human rights organizations to urgently intervene to reveal her son's fate.
The detainee's mother, Ali Jaafar Ashour, arrested in 2012, complained about the interruption of communication with her son after a Bahraini policeman took his mobile phone from him. He explained the methods of oppression and persecution that he was exposed to within his account.
The mother explained how her son was tortured. This is during a phone call he used to have with her once in a fortnight.
During one of the calls, she noted that the policeman attacked her son, cursed him and tortured him roughly and violently.
Until this moment, she does not know her son's fate and where he ended up, whether he was tortured or transferred to solitary confinement, she says.
In this context, she appealed to the international community and human rights institutions to intervene to find out about Egypt, her son.
She stressed that the occasion of International Women's Day, which the world celebrates on the 8th of March of each year, is an occasion to remember women's lost rights, families, and children in Bahrain.
The threatening methods used by the jailers against political prisoners have been repeated in Bahrain.
Threat and intimidation
A leaked audio message from inside the Bahraini Jaw Prison stated that a policeman from the Bahraini Ministry of Interior launched a threat and intimidation campaign against Muhammad Abdul Nabi Jumah's political convict.
Activists and human rights activists wonder about the reality of rights in Bahraini prisons, which are flagrantly violated without any deterrence or supervision, as the outside of them becomes born again.
The human rights activist, Ibtisam Al-Saegh, indicated that among the rights that a pretrial detainee should be able to do is his right to investigation within 24 hours, to be able to seek the assistance of a lawyer and to reside in places separate from the prisoners.
Prisoners of conscience in the regime's prisons suffer from blatant restrictions, which are met with repeated strikes by prisoners without responding to their demands to ensure minimum standards for prisoners' treatment.
And local and international human rights organizations confirm that Bahraini prisons are filled with more than 4,000 detainees for opinion and expression and calling for political reforms.