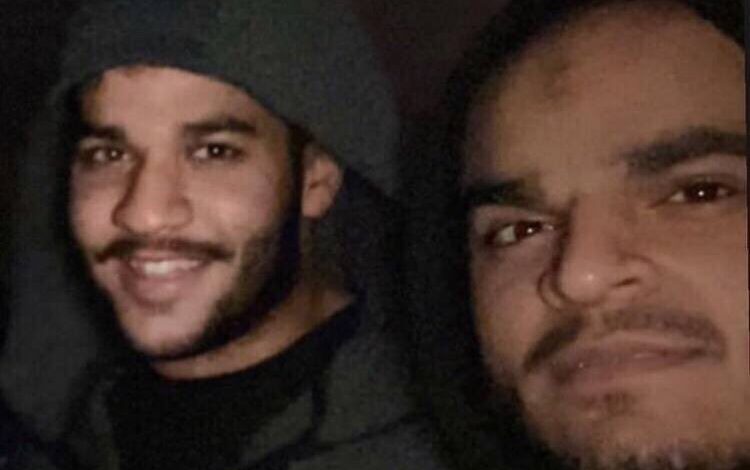 The Bahraini  regime security services arrested the opponents Miqdad Al-Ajimi and Hassan Al-Qubaiti from Abu Quwa today. Local sources reported that the security services had not provided any arrest warrant for the opponents. The authorities did not follow any legal basis in this procedure. Moreover, it did not present any argument or charge.
Activists said that the "brutal" military attacks in the town of Abu Quwa indicate "futile revenge on citizens whom the regime considers terrorists and criminals." This is because of the continuing popular movement rejecting the Khilafite regime. It justifies the violations and crimes committed against them on a large scale".
It is noteworthy that other campaigns are taking place in the rest of the country. The forces practised violent raids on houses, with vandalism of their contents, and some youths' arrest.
A fierce security crackdown
Years ago, Abu Quwa town was subjected to a fierce security campaign for more than three days, during which the regime's forces occupied the city, raided and violated the sanctities of homes after the kidnapping of large numbers of townspeople.
Local sources reported at the time that the outcome of the raids on homes. It reached no less than 20 kidnappers during dozens of incursions into the town's homes on the eastern side of the street called Khalifa Bin Salman Street.
It is the street that witnessed the attack on the Khalifa military patrol. As a result, a member of the mercenary forces, named Salman Anjum, was killed. According to what the Ministry of Interior announced, the injury of 8 others, ranging from adult to medium, is similar.
Tariq al-Hassan, head of the so-called General Security, threatened further repression, and said during his participation in the burial of Anjum in the Riffa cemetery, "We will chase the terrorists and remove them from their holes and bring them to justice," according to his claim.
Secret arrests
Informed sources revealed to Bahraini Lakes that the Bahraini authorities and their security services had carried out a wide-range campaign of secret arrests against activists and citizens who oppose Israel's normalization deal.
READ: Bahrain at the bottom world's Political Freedom Index list
The sources said that the campaign began last week after increasing pressure by civil and famous institutions on the Khilafite regime to withdraw from the normalization agreement with Israel.
The sources pointed out that the number of detainees has exceeded more than 35 people, including political activists, human rights defenders and citizens. They were arrested because of their stated positions and posts they wrote on social media pages criticizing normalization.
The sources indicated that the arrests were carried out in a secret framework through summoning opponents of normalization to the security headquarters and bartering them with secrecy for the future of human rights for detainees, such as allowing visits to relatives.