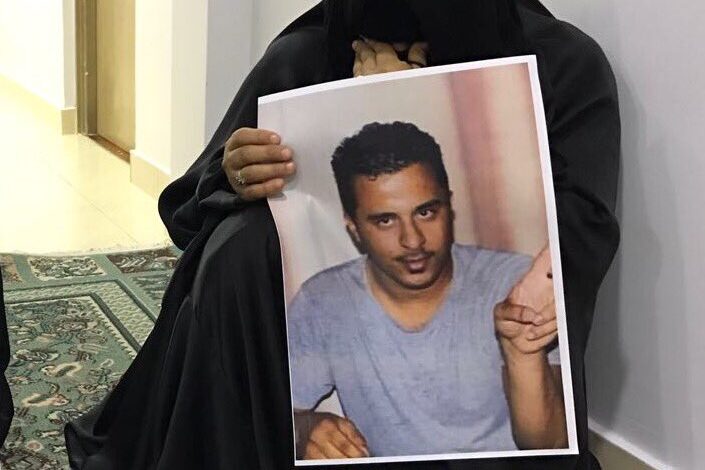 The Bahraini regime's prison authorities rushed political prisoner Fadel Abbas to hospital after he fainted due to lack of medical care.
Family sources told Bahraini Leaks that the Dry Dock Prison administration transferred their son to Salmaniya Hospital after he suffered a coma and vomiting due to an irregularity in the blood sugar level.
They indicated that they received this news from their son before losing contact with his for three consecutive days.
Unknown fate
The sources expressed concern for his life and warned that he faces an unknown fate by being subjected to enforced disappearance and execution.
The sources appealed to human rights and international institutions to intervene urgently and pressure the regime authorities to provide the necessary medical care for their son.
In turn, the Bahrain Forum for Human Rights held the Ministry of Interior responsible if any detainee was exposed to danger due to the prison administration's negligence in carrying out its duties.
"And on top of it is providing treatment and medical care to sick detainees," according to the human rights forum.
The Bahraini regime authorities had arrested Abbas on 29 September 2016 after brutally storming his house at 3 am.
Stifling pressure
Prisoners of conscience in the regime's prisons suffer from blatant restrictions, which are met by prisoners with repeated strikes, without responding to their demands to ensure minimum standards for prisoners' treatment.
Activists and human rights defenders wonder about the human rights situation inside Bahraini prisons, which are flagrantly violated without any control or supervision.
Prisoners of conscience have complained about the escalation of violations against them in recent weeks, some of them resorting to open hunger strikes to protest ill-treatment.
READ: Bahraini regime threatens thousands of citizens over normalisation rejection
A recent human rights report monitored thousands of separate incidents of violations, carried out by the Ministry of Interior from 2011 to 2019.
These violations range from arbitrary detention and torture, rape and extrajudicial killing, according to the report issued by the Americans for Democracy and Human Rights in Bahrain organization.
The report added that the Ministry of Interior investigators forcibly removed the detainees' nails and forced them to drink urine, stabbed them, and sprayed pepper on them, or by forcibly injecting them with a drug or an unknown substance.
The Bahraini regime has drawn widespread international criticism for its continued campaigns of arrests among political opponents.
This campaign has increased dramatically recently after the signing of the normalization agreement with the Israeli occupation entity.