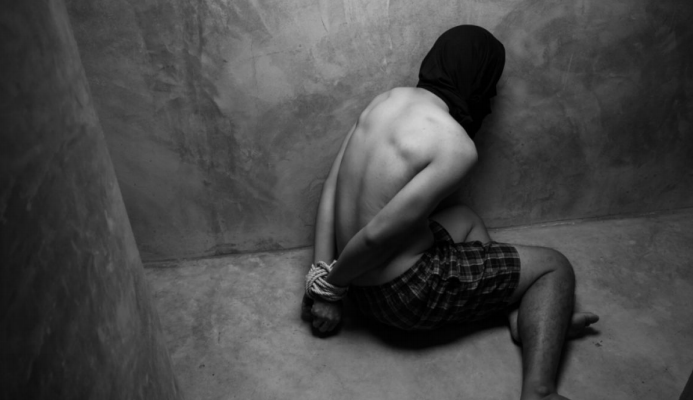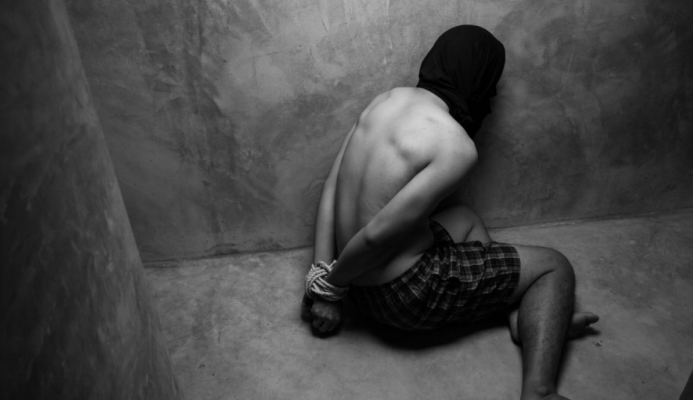 The year 2021 began with arbitrary harassment of prisoners of conscience in the Bahraini regime's prisons, amid mounting campaigns of arrests in recent weeks.
Amnesty Bahrain confirmed that the Juvenile Prison guards in "Dry Dock" had unfairly and arbitrarily targeted prisoner Kamil Jumaa.
The guards entered this detainee's cell in the early hours and woke him up to shave his cellmate's hair.
Torture and medical neglect
Amnesty Bahrain indicated that a policy of medical neglect continues in Bahrain's prisons against prisoners of conscience.
It confirmed in a series of tweets that the prison authorities "provide only the minimum care for the survival of prisoners alive."
The Bahraini Ministry of Interior does not shy away from devising new brutal torture methods against prisoners of conscience, activists, human rights defenders, or any opposition figure.
According to the Euro-Mediterranean Human Rights Monitor, the Bahraini authorities follow a systematic policy concerning their detainees.
It is their detention in prisons that do not meet the Standard Minimum Rules for Prisoners' Treatment.
In this way, it provides a fertile environment for torture and ill-treatment to extract confessions from the detainees in preparation for arbitrary sentencing, which may amount to execution or life imprisonment, according to Euro-Med Monitor.
Recently, the notorious Jaw Prison administration refused to arrange Detainee Hassan Mushaima with the specialist doctor who recommended following up on his case.
"Although he suffered a health setback that necessitated his hospitalization," according to Amnesty Bahrain.
Last Wednesday, the detainees in Building 12 of Jaw Prison confirmed that the Ministry of Interior's security personnel continue to engage in acts of thuggery against them and steal the items that they bought with their own money.
READ: Bahraini regime begins 2021 with arbitrary harassment of prisoners of conscience
The information indicated that security personnel in Jaw Prison confiscated the detainees' private belongings that they had bought from the prison store, and allowed them to keep only two suits.
The Bahraini regime has drawn broad international criticism for its continued campaigns of arrests among political opponents.
The detainees are transferred to interrogation and torture basements, and the regime's security forces deliberately hide them for days or weeks without allowing any contact with their relatives.
During the detention period, prisoners of conscience are subjected to the most heinous forms of torture to deny their confessions to negative and ready-made charges as decided by the torturers.
Repressive measures
The detainees' families express their concern for the lives of their children, amid warning that they face an unknown fate by being subjected to enforced disappearance and liquidation.
Since 2011, the regime authorities have tightened their repressive measures to curb activists, dissidents, and activist institutions, using the internationally condemned arsenal of arbitrary laws, whether issued in the previous period or issued by the councils of King Hamad. He singled out for imposing his illegal constitution on the people of Bahrain.
A recent human rights report monitored thousands of separate incidents of violations, carried out by the Ministry of Interior from 2011 to 2019.
These violations range from arbitrary detention and torture to rape and extrajudicial killing, according to the report issued by the Americans for Democracy and Human Rights in Bahrain organization.
The report added that the Ministry of Interior investigators forcibly removed the detainees' nails and forced them to drink urine, stabbed them, and sprayed pepper on them, or by forcibly injecting them with a drug or an unknown substance.