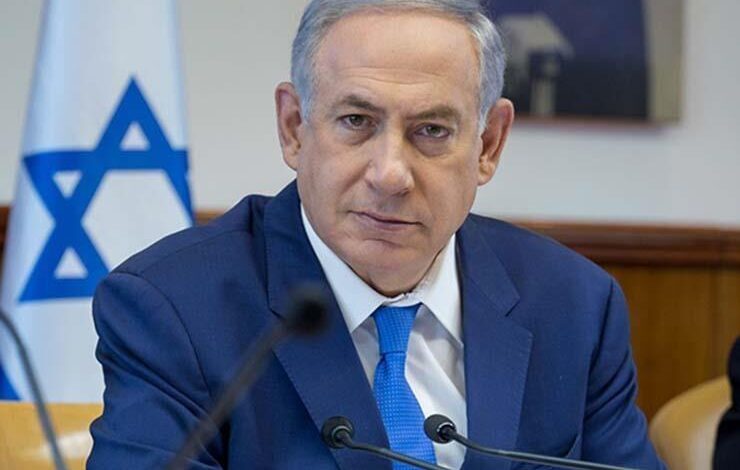 An Israeli newspaper revealed that Prime Minister Benjamin Netanyahu is planning to conduct a visit to Bahrain and the UAE "as soon as possible."
The newspaper expected that Netanyahu would make this visit after the end of the current closure imposed in Israel due to the Coronavirus.
"We hope that the visit will be in late January or early February," the Jerusalem Post newspaper quoted an unidentified source as saying on Monday.
The Israeli prime minister was supposed to visit Bahrain the week before last.
However, the visit was postponed for the third time due to Israel's third lockdown.
Mutual interests
The Bahraini regime expects this trip to be a start to attract Israeli tourists to the Kingdom to confront the economic decline in the country due to the rampant corruption within the ruling family.
Netanyahu seeks to achieve internal electoral gains with the imminent holding of the "Knesset" general elections next March.
A few days ago, a private source revealed to Bahraini Leaks that an Israeli mission in Bahrain arrived a few days ago on a disclosed visit.
The visiting team reports to the Israeli Ministry of Foreign Affairs.
Visits and agreements
The source explained that the mission met with the Khilafite regime officials and discussed ways to activate the White House's normalization agreement last September.
According to the source, among what was discussed was the completion of the necessary equipment to open an embassy for "Tel Aviv" in Manama, without setting a date for that.
Tel Aviv and the opening of an embassy in Manama will end 25 years of intimate relations between Israel and Bahrain.
According to what was published by the Israeli site Walla, Israel had worked in Manama through a secret representation under cover of an international commercial consulting firm.
Israel and Bahrain announced that they established diplomatic relations in September as part of the Ibrahim Accords.
Since the announcement, Tel Aviv and Manama have exchanged official delegations, and the Minister of Foreign Affairs of Bahrain and the Minister of Industry, Trade and Tourism visited Israel.
An Israeli official boasted of a visit she paid a few weeks ago to Bahrain, taking advantage of the regime's welcome to the Israelis following the signing of the normalization agreement signed with Tel Aviv last September, under American auspices.
Israeli Minister of Jerusalem Affairs, Rabbi Rafi Peretz, had announced a plan to attract thousands of Bahraini and Emirati tourists to visit Jerusalem.
The plan aims to strengthen the city's status as "the capital of Israel," as he claimed.