Plots and alliances
Bahraini Crown Prince Bahrain renews his invitation to Netanyahu to visit Manama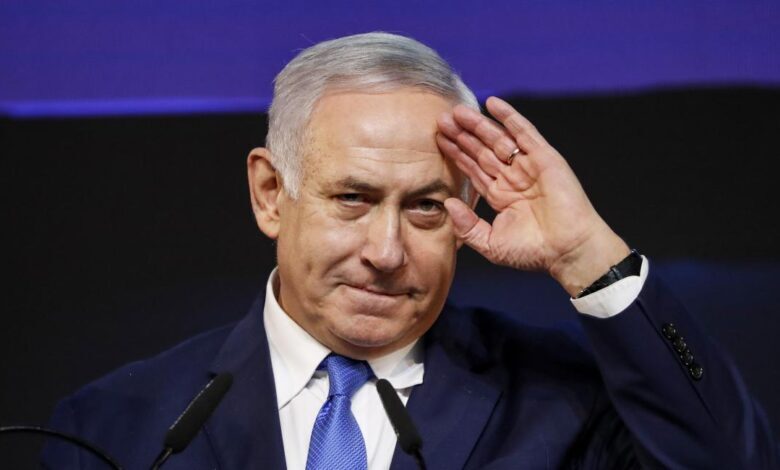 Bahrain's Crown Prince Salman bin Hamad Al Khalifa, on Thursday, reiterated his invitation to Israeli Prime Minister Benjamin Netanyahu to visit Manama.
In a written statement, the Israeli Prime Minister's Office said that the invitation came in a phone conversation between the two officials. It was agreed that the Israeli Prime Minister will visit the Kingdom at the earliest opportunity.
The statement said that Al Khalifa had informed Netanyahu that Bahrain was interested in joining the investment in the vaccine factory, which is planned to be established in Israel with the participation of other countries.
Bahrain Government News Agency said that Netanyahu and the Al Khalifa emphasized the importance of the participation of regional countries in any negotiations on the Iranian nuclear file.  Negotiations would also include broader issues to consolidate the foundations of security and stability in the region.
According to Israeli sources, the administration of US President Joe Biden is seeking to launch negotiations with Iran regarding their return to the 2015 nuclear agreement, from which the administration of former President Donald Trump withdrew. But future negotiators aspire to include Tehran's missile program, and its interventions in the countries of the region.
Like most other Gulf states, Bahrain and Israel see Iran as a common enemy, as Manama accuses it of instigating the Shiite-led protests against the ruling Al Khalifa dynasty.
Because of  restrictions caused by the Coronavirus pandemic, Netanyahu had postponed a planned visit to the Emirates and Bahrain. twice.
Bahraini opposition sees this as a slap in the face  of the Bahraini regime and lack of interest by Israel towards Bahrain.
Bahrain and the United Arab Emirates established formal relations with Israel on September 15 in agreements brokered by the United States. The agreements sparked widespread anger in Bahrain. Palestinians, living under Israeli occupation, also rejected the agreement, and saw it as betrayal of their just cause.
Prior to the signing of the normalization agreement between Bahrain and Israel in mid-September, Netanyahu held phone calls with Bahraini King Hamad bin Isa bin Salman Al Khalifa, with the participation of US former President Donald Trump.
Netanyahu described the call as "very warm," noting that the agreement concluded during this call supports "establishing formal peace and full diplomatic relations between Bahrain and Israel.
On November 26, 2020, Israeli President Reuven Rivlin received a delegation from the ruling family in Bahrain.
Bahrain's contacts with Israel, which are believed to have begun secretly in the 1990s, have accelerated in recent years.
Bahrain became the second Gulf state to announce an agreement to normalize relations with Israel, following the footsteps of its neighbor, the United Arab Emirates.