News
After US Khashoggi's report, Bahrain violates insists to support Saudi Arabia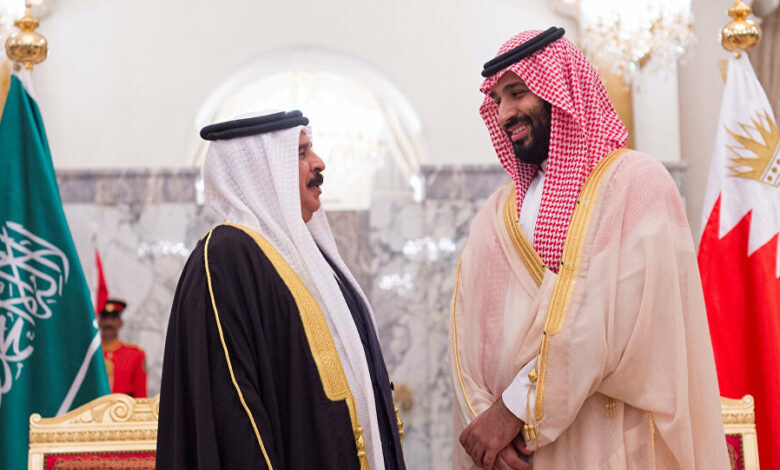 The Bahraini regime has issued a statement of support for Saudi Arabia after the US intelligence's release of a report that Saudi Prince approved journalist Khasoggi's death.
The regime expressed its support for the Saudi Ministry of Foreign Affairs statement regarding the report that was provided to the US Congress on Khashoggi's murder.
"The Kingdom of Bahrain stresses the importance of the essential role of the Kingdom of Saudi Arabia," a statement by the Bahraini Ministry of Foreign Affairs said.
The statement commended Saudi Arabia's policy of "moderation regionally, and internationally and its efforts to enhance security and regional stability, and to promote global economic growth."
The Kingdom of Bahrain's rejection of everything that might prejudice the sovereignty of the sisterly Kingdom of Saudi Arabia, confirmed the statement.
The US report confirmed that Saudi Crown Prince Mohammed bin Salman approved an operation to arrest or kill Khashoggi.
The British Foreign Office affirmed that "the United Kingdom has always been clear that the killing of Khashoggi is a horrific crime."
"We called for a thorough, credible and transparent investigation to hold those responsible to account and impose sanctions on 20 Saudis involved in the killing," a ministry statement said.
"With the release of the US report, which confirms the involvement of Saudi officials at the highest levels, the United States must now take the lead in ensuring accountability for this crime," UN human rights expert Agnès Callamard said.
Callamard called on the US to put international mechanisms in place to prevent and punish such acts in the future, and to impose sanctions on the crown prince as it did with other perpetrators.
Furthermore, US House of Representatives Speaker Nancy Pelosi said in a statement that: "The United States government must re-evaluate and recalibrate the relationship with Saudi Arabia, given the findings of this report, which are part of a disturbing pattern of human rights abuses from the Kingdom."
"The United States Congress stands with President Biden in promoting transparency relating to human rights abuses and in supporting partnerships that advance our security, uphold our values and protect our interests.  We support the steps being taken by the Administration to hold Saudi Arabia accountable, including related to Global Magnitsky and visa denials for human rights abusers," she added.