News
Attracting investments, a new ploy used to whitewash corruption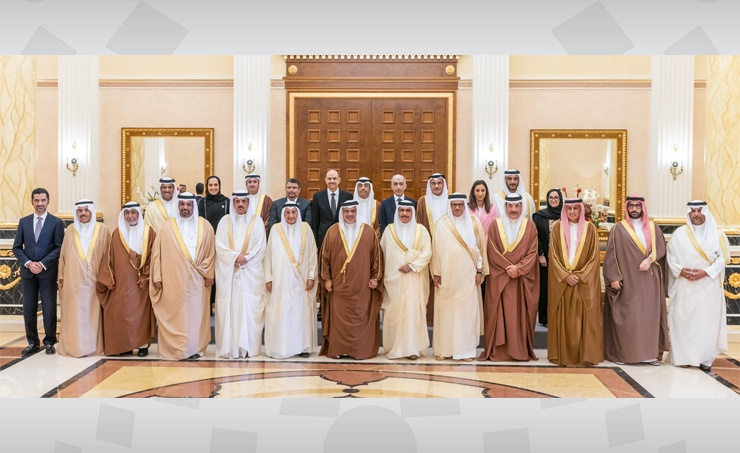 The Bahraini regime is launching campaigns aimed at attracting investments as a new ploy to create a gateway to corruption in favour of the Al Khalifa family and senior officials and to promote normalization with Israel, as well as an attempt to whitewash the reputation by claiming the country's progress in the regional competition.
Manama launched a new golden license that will benefit local and foreign companies and institutions that will create more than 500 local jobs or whose investment value exceeds $50 million in the first years of their work in the Kingdom.
A report by Al-Monitor said that the measure intends to help strengthen its economy and reduce its debt, estimated at 121.7% of the gross domestic product, due to the rampant government corruption in the Gulf kingdom.
The license offers many benefits to companies, including land allocation, provision of infrastructure and services, ease of benefiting from government services and support from government development funds, such as the Bahrain Labor Fund, Tamkeen and the Bahrain Development Bank.
The move comes as part of an economic recovery plan launched by the oil-producing Kingdom in October 2021 to boost growth and create job opportunities.
Al-Monitor said Bahrain was struggling to reduce the debt bill, as it is one of the most indebted countries compared to other Gulf countries and was bailed out in 2018 by its wealthier neighbours with a $10 billion aid package.
The amount was linked to reforms to reach a fiscal balance by 2024.
Last December, Fitch Ratings awarded Bahrain a B+ rating, citing financial support from the Gulf Cooperation Council and rising per capita GDP as some of its positive indicators.
Weak public finances, heavy fiscal dependence on oil revenues, low foreign exchange reserves, including cash and gold, and political constraints were seen as obstacles to reform.
The website quoted Muhammad Al-Kaf Al-Hashemi, co-founder and chief business officer of the Haq Association, a non-profit organization specializing in the field of financial services, as saying: "Bahrain provides promising conditions for economic development with a neutral geographical location and access to the markets of the Gulf Cooperation Council countries." Low indirect taxes.
He explained that the country's small size of 1.5 million people gives an advantage to investors looking for faster, more flexible decision-making with better access to regulators and policymakers.
He continued, "We have seen examples of small cities and countries like Hong Kong and Luxembourg that have huge economic impacts, so this may be the case for Bahrain one day."
He added that to help it reach this goal, Bahrain was one of the first countries to adopt advanced financial technologies, specifically "blockchain" and "crypto", in the region.
The site pointed out that Bahrain signed a memorandum of understanding last March with Start-Up Nation Central, a non-profit organization that links governments, companies and investors with the Israeli technological ecosystem, to promote and strengthen human capital development between Manama and Tel Aviv.
Bahrain signed an agreement to normalize relations with Israel in September 2020, and agreements have increased in several areas between Manama and Tel Aviv since that time, especially on the economic level.