News
Reporters Without Borders: Ruled with an iron fist by the royal family, Bahrain is notorious for imprisoning many journalists.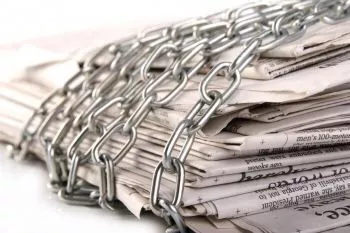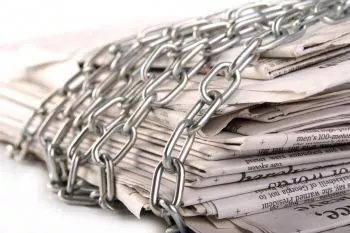 Reporters Without Borders said that under the rule of the Al Khalifa family, which runs the country's affairs with an iron fist, the name of the Kingdom of Bahrain has become associated with the number of journalists in prison.
The international organization ranked Bahrain 167th out of 180 in the world press freedom index for 2022.
The organization stated that in 2017, Al-Wasat newspaper, considered the only independent media outlet in the country, was closed down, leaving the Bahraini audiovisual scene limited to television and radio channels that the Ministry of Information fully controls.
It pointed out that there are four national daily newspapers in Arabic and two in English, all of which are semi-governmental newspapers owned by a member of the ruling family, who cannot be criticized in any way.
Reporters Without Borders confirmed that there is no freedom of expression in Bahrain. The situation worsened with the pro-democracy demonstrations in 2011, as the government reduced the space for independent journalism. The media became a propaganda mouthpiece for the royal family and its satellites.
It warned that many media actors who live in exile face prosecutions in which the Bahraini authorities accuse them of committing "cybercrimes" due to their criticism of Manama's policy on social media platforms.
RSF highlighted that in the absence of a modern law regulating the profession of journalism, the legislation currently in force remains far from the current reality and the development witnessed in the media field over the past 50 years, noting that the legal texts approved in this regard date back to decades ago.
She pointed out that state-owned media outlets or members of the ruling family are allowed to work for political figures, members of parliament, or influential businessmen and women, which creates a conflict of interest that leads to the media losing its financial independence and affecting its editorial line.
Society and religious figures exert intense pressure on journalists to discourage them from discussing specific topics, such as gender, sexuality or religion.
Reporters Without Borders confirmed that on charges of participating in demonstrations or supporting terrorism, journalists and bloggers usually face prison sentences, up to life in some cases.
It noted that while many are being mistreated, others are being denied their nationality. Also, local journalists working for international media outlets have been finding it difficult to renew their accreditation since 2016.