News
DAWN: Bahrain's Sham Elections and the Veneer of Democracy
Sayed Ahmed Alwadaei writes for DAWN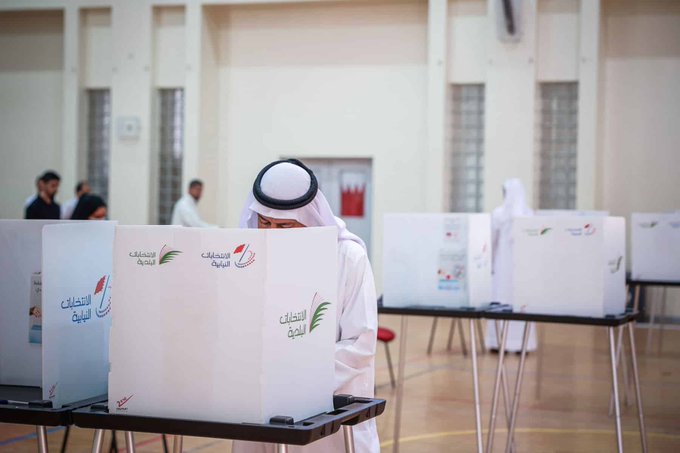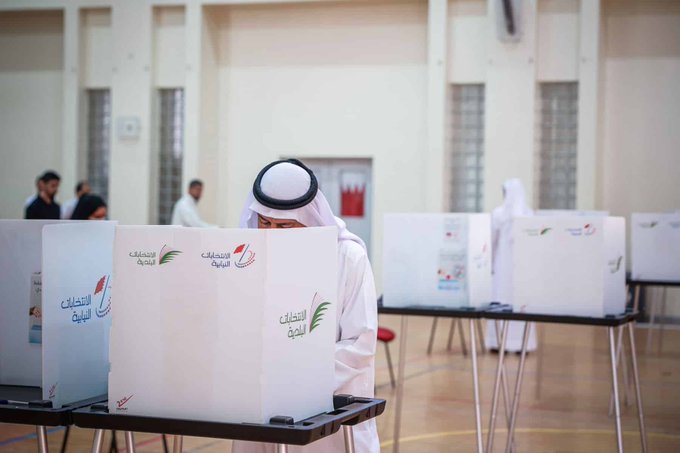 Bahrain's parliamentary elections this month should have been an opportunity for its citizens to exercise their political will and have their say in the future direction of the Gulf country. Instead, they took place in 
a context of fear and intimidation, without any credible political opposition or independent media. The major opposition parties, al-Wefaq and Wa'ad, were both dissolved by the government in recent years, and their former members prohibited from standing as electoral candidates. The only independent newspaper in Bahrain, al-Wasat, was forcibly shuttered in 2017. Adding to the heightened repression, the authorities made it a criminal offense to boycott the tightly controlled ballot.
Under these circumstances, the Nov. 12 elections provided nothing more than a veneer of democracy. Yet in an op-ed ahead of the first round of voting, Adam Ereli, the former U.S. ambassador to Bahrain, painted a rosy picture of Bahrain's sham elections, arguing that "while admittedly imperfect, Bahrain's stewardship of the democratic process nevertheless provides a much needed and publicly validated opportunity for its citizens to participate in the governing of their country." Ereli did not offer any evidence for his claim that the elections are "publicly validated."
 But he did parrot the Bahraini government's justifications for outlawing opposition political parties, sounding like a lobbyist for the Bahraini government. "When those organizations are in thrall to foreign powers"—a hardly coded reference to Iran—"and seek to alter the system of government, corrective action may be necessary," he wrote. 
Ereli chose not to mention his ties to other Gulf governments: He has been a paid lobbyist for Qatar, and was on the advisory board for a pro-Saudi think tank, the Arabia Foundation, that abruptly closed last year. Nor did The Hill include in his byline his current position as the CEO of a strategic advisory firm that he founded in 2016, the IberoAmerican Group, which describes itself as advising unspecified foreign governments in the Middle East.
Ereli's government-friendly portrait of Bahrain couldn't be further from the truth. I am a Bahraini national, who was imprisoned and tortured at the hands of the regime for standing up for democracy in the popular protests of 2011. I have been stripped of my Bahraini citizenship and rendered stateless simply because I dared to expose Bahrain's human rights violations.
Elections, as Ereli's article suggested, are understood to be the exercise of a legislative power that represents the will of the people. However, a new report on Bahrain's elections by my organization, the London-based Bahrain Institute for Rights and Democracy, found that rather than offering an opportunity for change in the country, this vote was the most restricted since the return of parliamentary elections in Bahrain in 2002.
Our study found that repression in the lead-up to November's elections explicitly targeted political dissidents.
 The application of Bahrain's so-called Political Isolation Law, combined with Legislative Decree No. 57 of 2014, which allow the government to remove the names of individuals who have chosen not to vote in previous elections from the electoral roll, resulted in the exclusion of 80,000 individuals from potentially running in these elections. Between 94,000 and 105,000 individuals were also deliberately denied their right to vote, without appeal. 
After the first round of the election, Bahrain imposed more bogus charges against one of the country's most prominent human rights defenders, Abdulhadi al-Khawaja, who is serving a life sentence in prison after the government rounded up the leaders of the 2011 protests, which it crushed with the help of Saudi Arabia and other Gulf neighbors.
What we have in Bahrain is not a "democratic experiment," as Ereli claims, but a regime that cannot be changed by people casting their vote. Even in the absence of major restrictions surrounding the voting process itself, those elected would remain powerless in Bahrain's political system. 
The elected lower house of parliament, the Council of Representatives, shares almost equal power with an unelected upper chamber, the Consultative Council, which is personally appointed by the king. Even if both chambers agree on something, the king is still able to veto their decision. 
This can technically be overturned by a two-third majority vote by both chambers, but in a context where one is hand-picked by King Hamad bin Isa Al Khalifa, this is almost an impossibility. The king also regularly appoints his relatives as ambassadors, such as those to Bahrain's two key Western partners, the United States and the United Kingdom.
King Hamad runs Bahrain as if it were his own private family business.
The lack of opportunity to make meaningful change in these elections was reflected in the turnout. While the government claimed a record turnout figure of 73 percent, this figure, even if taken at face value, fails to take into account Bahrainis who were eliminated from the electoral roll, resulting in an actual voter turnout that will not exceed 57 percent.
Both the Bahraini government and its foreign boosters are using these elections to present Bahrain as being on the path to democratic progress. But the reality is that Bahrain's society is ruled through fear and repression by a ruthless monarchy whose so-called parliament makes a mockery of democratic values.
This is what Ereli didn't tell readers amid his praise for Bahrain's elections. They were never going to be free, fair or democratic when opposition parties are banned, opposition leaders are imprisoned, tens of thousands of Bahraini citizens are excluded from voting, and hundreds of political prisoners remain behind bars—all under a government that deprives individuals of their basic rights to dissent or even call for an election boycott. What Ereli called "seeing the forest through the trees" was just excusing and even justifying all those abuses.
The countless Bahraini citizens who have sacrificed so much since 2011 for the collective dream of seeing democracy in their country—many paying with their lives or their basic rights and freedom—know the true cost of a democratic Bahrain, and the reality there today.