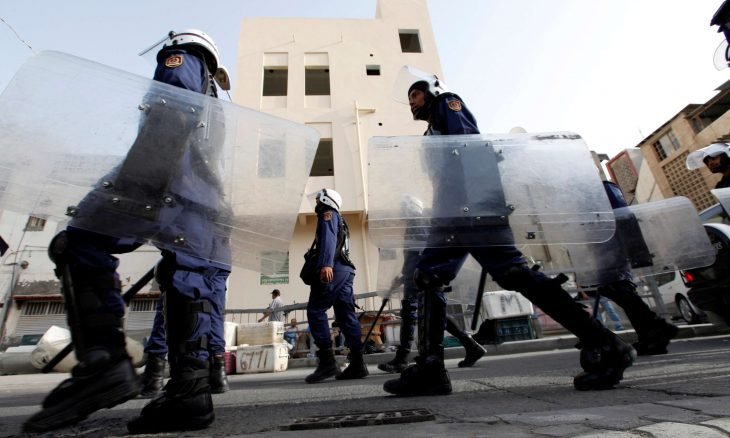 In its annual report for 2022, Amnesty International highlighted Bahrain's disgraceful human rights record and the authorities' gross human rights violations.
In the organization, prisoners of conscience are tortured and subjected to cruel and inhumane treatment, including medical neglect, delays in obtaining medical treatment as retaliation, and denial of contact with family members.
According to the organization, the Bahraini authorities continued to restrict the freedoms of expression and assembly and detained prisoners for exercising these rights.
The government did not adequately protect foreign workers from exploitation or take sufficient steps to address the climate crisis. In addition, the government restricted access to health care for stateless children.
The details of the organization's annual report stated that at least six prisoners in Bahrain's prisons were subjected to torture and other ill-treatment during the year.
In February, Ahmed Jaafar Mohammed told the Public Prosecution's Special Investigation Unit – the body investigating government abuses – that Jaw prison guards had beaten him when he was forcibly deported from Serbia to Bahrain on 24 January.
The SIU told the UN that it was investigating the allegation but did not report any findings.
In March, the authorities did not transfer Ahmed Jaber Ahmed to a hospital outside the prison until 11 months after an illness that left him unable to walk or wear his clothes.
The hospital's diagnosis of his condition indicated that he had tuberculosis that had reached his spine, which necessitated the placement of a head and neck brace called the halo brace.
Denial of medical care can be considered cruel, inhuman or degrading treatment or punishment.
In May, Abdali Khair, an inmate at Jau Prison imprisoned on terrorism charges in a mass trial, said in a recorded audio call from prison that when he told a guard that he needed treatment in the prison clinic for painful gout that made it difficult for him to stand The guard hit him with his fists.
The Bahraini authorities violated prisoners' right to health by failing to provide adequate medical care compared to that available to the community.
Prison officials deliberately denied medical care to prisoners who spoke out as a punitive measure. For example, in retaliation against a prisoner of conscience, Abdulhadi Al-Khawaja, for chanting pro-Palestinian slogans, the authorities refused to transfer him from Jaw prison to attend a medical appointment possible diagnosis of glaucoma for nine months, exposing him to the risk of blindness.
When tuberculosis – an infectious disease – struck several inmates in Jaw Prison, the administration did not put in place preventive measures, including tracing contact with each other and conducting tests.
The authorities returned Hassan Abdullah Butti from the hospital to his cell with eight other inmates two days after his tuberculosis diagnosis.
From June until the end of the year, the Ministry of Interior refused to make an appointment with a dentist for 74-year-old Hassan Mushaima, even though he was suffering from severe toothache and had lost one. He has been in prison since 2011 for participating in mass protests.
Prison staff continued to restrict phone and video calls of prisoners who dared to argue with guards with their family members as a punitive measure, even though prison regulations state that four calls per week are allowed.
Family visits to prisoners have been prohibited since the beginning of the COVID-19 pandemic in 2020, leaving families without any information when scheduled phone calls were cut off without any explanation.
Between August 11 and 21, the Dry Dock Juvenile Prison administration did not allow Ali Isa Abdul-Ithanasher to contact his family after he argued with a guard.
In September, Jau prison officials denied 14 prisoners, without any explanation, the ability to make phone calls after they had been transferred from their regular cells.
The authorities continued confiscating the writings of Abduljalil Al-Singace, who has been imprisoned since 2011 for exercising his right to freedom of expression that year. In response, he went on a solid food strike for over a year, significantly deteriorating his health.
In November, the authorities opened two new cases against Abdulhadi Al-Khawaja to prosecute him for insulting a correctional officer and chanting political slogans.
In addition, the Bahraini authorities continued to detain prisoners for exercising their right to freedom of expression and assembly.
In February, Amnesty International confirmed using Pegasus spyware against three Bahraini nationals who had criticized the government.
During the last two weeks of November, the authorities arrested six family members of prisoner of conscience Hassan Mushaima for peacefully protesting on his behalf and later released them. However, one of them was held for two days for interrogation.
Ten leaders imprisoned since 2011 for exercising their rights to freedom of expression and assembly during mass protests that year continued to be held, as did prisoner of conscience Sheikh Ali Salman, an opposition leader serving a life sentence.
According to Amnesty International, the Bahraini government also continued to leave foreign workers without protection from exploitation through the sponsorship system.
The Ministry of Labor and Social Development failed to take the necessary steps to process the unpaid wages of at least 18 employees of the liquidated contractor GP Zachariades.
The employees returned to their countries without receiving their wages, based on the Ministry's assertion that it would work with the liquidation officers of GB Zachariades Company, which benefited from the Bahraini government contracts, to ensure that they receive their dues.