News
Official American Report: Violations and Restrictions on Political Freedoms and Sectarian Discrimination in Bahrain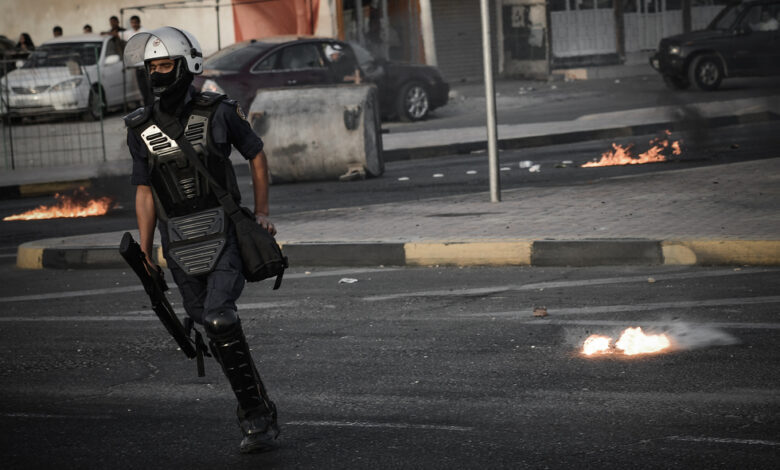 An official report by the US State Department confirmed the continuation of violations and restrictions on political freedoms and sectarian discrimination in Bahrain.
In its 47th annual human rights report on human rights violations for 2022, the ministry said that the Bahraini authorities are failing to ensure fair and transparent judicial procedures and comply with their international obligations to respect human rights and fundamental freedoms, including freedom of expression, political association, and freedom of the press, and criticized the restriction of political freedoms in Bahrain.
The ministry confirmed that the ruling regime has absolute powers to appoint the prime minister and the government. The authorities did not allow international monitoring of the last elections held last November, making them unfair elections, especially with the "political isolation" law, which prevents opposition political societies from participating in elections.
It noted, among significant human rights issues, credible reports of inhuman or degrading treatment of political prisoners and arbitrary or unlawful interference with privacy.
It added that there is also serious restrictions on freedom of expression, the media, and the Internet; interference with freedom of peaceful assembly and freedom of association; and restrictions on freedom of movement, residence, and the right to leave the country.
According to the American report, the Bahraini government sentenced security personnel after a physical assault, torture and violations against prisoners.
On the other hand, non-governmental human rights organizations confirmed that the trials came after investigations that lacked transparency within the policy of impunity.
It pointed out that the Bahraini authorities denied injured or sick detainees and prisoners of conscience medical treatment and referred to the case of the prominent detained human rights activist Abdul Hadi Al-Khawaja and the academic Abdul-Jalil Al-Singace.
The US State Department stressed the judiciary's lack of independence in Bahrain, as political opponents confirmed that they were subjected to unfair trials due to the political pressure exerted by the government on judges and courts.
It confirmed that the Bahraini government had restricted local human rights organizations. Some activists remain imprisoned, exiled, or subject to harassment, including police surveillance and delays in issuing civil documents.
Activists also reported their reluctance to participate in human rights events for fear of being banned from travelling. In addition, human rights activists confirmed the continuation of hidden and discriminatory employment practices against Shiite citizens.