News
Human Rights Watch: Bahrain's authorities outlaw opposition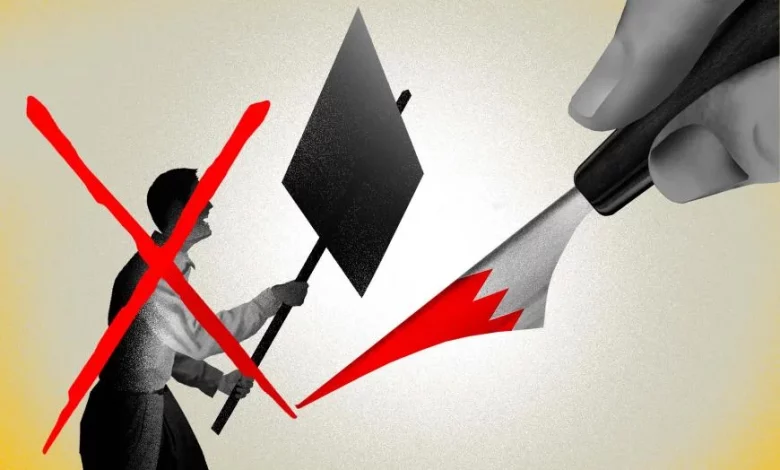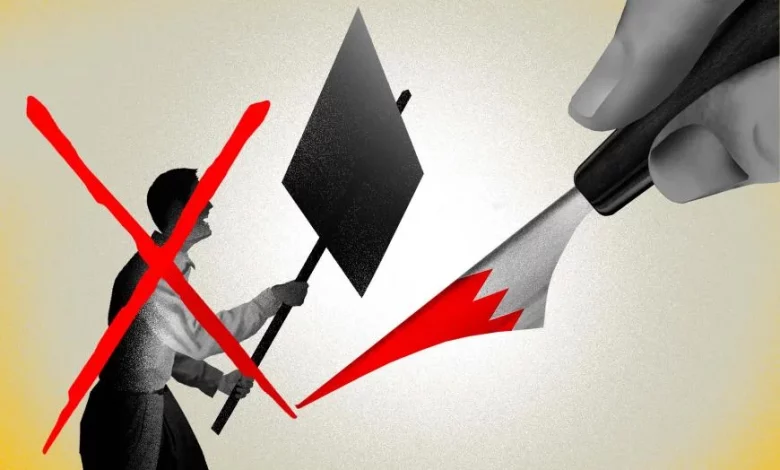 According to a report released today by Human Rights Watch, the Bahraini government is preventing activists and former members of opposition parties from holding public office and participating in other aspects of public life by using a number of other strategies, including its laws requiring political isolation.
The 2018 political isolation legislation in Bahrain were used to prevent political opponents from seeking parliamentary seats or even serving on the boards of governors of civil groups, according to a 38-page study titled "You Can't Call Bahrain A Democracy: Bahrain's Political Isolation Laws." Human Rights Watch discovered that a variety of additional human rights violations were caused by the government's deliberate exclusion of opposition leaders from Bahrain's social, political, civic, and economic life.
According to Joey Shea, a Middle East and North Africa researcher at Human Rights Watch, "Bahrain has spent the last decade cracking down on peaceful opposition and the political isolation laws are yet another example of the government's repression expanding into new spheres." The approaching legislative "elections" in Bahrain have been rendered meaningless by these harsh regulations, which make any political opposition effectively criminal.
Human Rights Watch conducted interviews with activists, members of civil society, and leaders of the opposition in addition to studying and analysing official documents, legislation, and court cases.
Al-Wifaq and Wa'ad, the two main opposition parties in Bahrain, were both disbanded by the country's court in 2016 and 2017, respectively. The political isolation rules created additional punitive effects by permanently penalising each member of these groups. The law also targets human rights advocates and activists who were detained as part of the government's widespread crackdown that occurred both during and after the nonviolent 2011 pro-democracy and anti-government movement. Bahraini lawyers and civil society have interpreted the final provision of the political isolation laws, which pertains to people who have "disrupted" Bahraini constitutional life, to target former lawmakers and other people who resigned or boycotted their elected positions in protest of repressive government policies.
At least 12 former opposition politicians were disqualified from standing for the November 2018 parliamentary elections, the first election held while the political isolation rules were in force. Others chose to boycott the polls because they thought they would be punished by the law.
Human Rights Watch recorded three incidents of civil society groups that struggled to create a board and carry out their operations as a result of the impact of these regulations, in addition to cases of persons who were prohibited from running for office. The Bahrain Human Rights Society, the 13-group Bahrain Women's Union, which promotes women's rights in Bahrain, and the Bahraini Society for Resisting Normalization, which is opposed to the normalisation of relations with Israel, are the three organisations in question.
Devastating repercussions have resulted from the delays in permitting organisations to create a board. The Ministry of Labour and Social Development suspends access to the group's bank accounts and funding sources if a new board is not chosen and confirmed before the existing board's two-year term limit expires, forcing the association to halt operations. In addition, board vacancies allow the Ministry of Labour and Social Development to appoint new members, raising concerns that the boards may eventually become overstretched with supporters of the ruling party and "become pro-government more and more," as one activist told Human Rights Watch.
More than 80% of the group's members, according to a member of civil society, "cannot be candidates because they either were in Wa'ad, al-Wifaq, or another organisation disbanded by the court." In addition, Bahraini activists worry that because they cannot be perceived as criticising the government, the rule would ultimately prevent civil society organisations from making any progress on human rights.
By refusing them "Good Conduct Certificates," the Bahraini government is also utilising economic sanctions on opposition individuals. Bahraini nationals and residents must have the certificate in order to apply for employment, apply for admission to a university, or even join a social or sporting organisation. The certificate is issued at the discretion of the General Directorate of Crime Detection and Forensic Evidence within the Ministry of Interior. Former inmates wait for the certificate for months or years. Some opposition politicians face outright denial of the certificate, which negatively affects their capacity to provide for their families and themselves.
"A buddy wanted me to be the head of the school, but the government denied the certificate so I could not work," one member of Bahrain's civil society told Human Rights Watch. In addition, the ministry informed the school's owner that they couldn't accept me since I belonged to a political society.
The study also details Bahraini residents' ongoing detentions and summonses for infractions involving speech. Due to the "constant arrests from 2011 till 2017," according to a former Bahraini journalist, "terror became part of what people feel on a daily basis." As a result, people began to filter and mute themselves before reacting regularly.
The Bahraini government should revoke the political isolation legislation from 2018, put a stop to the practice of withholding certificates of good behaviour to punish deemed adversaries, and provide all Bahrainis full legal, political, and civic rights once again. It should end the restrictive measures that impair the fundamental operation of civil associations, reinstate the political societies that had been disbanded, remove all restrictions placed on opposition candidates running in the parliamentary and municipal elections, and free anyone imprisoned solely for their nonviolent political activities.
Other nations, including Bahrain's close allies like the US, UK, and European Union states, should put pressure on Bahraini authorities to stop repressing peaceful opposition and civil society, and if they don't, they should reject the results of what will be unfair and unfree parliamentary elections in November.
"Laws codifying the government's repression are eradicating Bahrain's once-vibrant civil society and the opposition coalition," Shea claimed. The "democratic institutions" in Bahrain are nothing more than a facade, according to no one.