News
Sudan cancels the license of a huge Bahraini investment project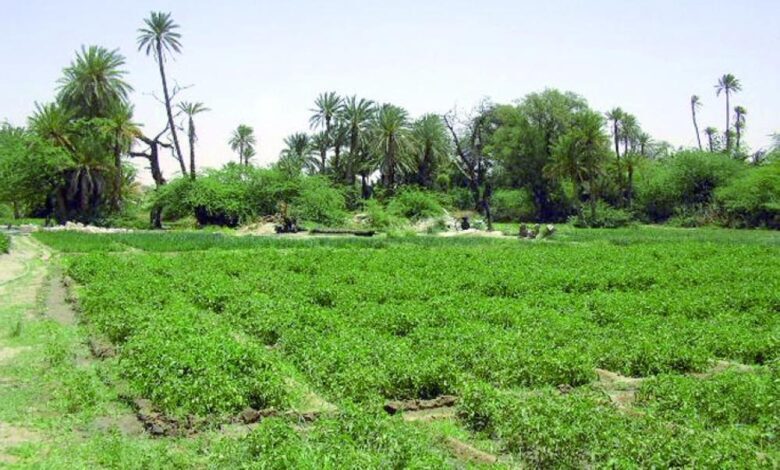 Sudan dealt a significant economic blow to Bahrain after revoking the licenses of a huge agricultural investment project on its fertile lands.
The Commissioner of the Investment Commission in the Northern State in Sudan, Engineer Bushri Al-Tayeb, decided to cancel the license, advantages and facilities of the Kingdom of Bahrain and Al Nahyan agricultural projects.
The Kingdom of Bahrain project area, known as the Khayrat Al Bahrain project, covers 400 square kilometres in the Al-Dibbah locality.
The area of ​​the Al Nahyan project reaches seventy thousand acres in the Al-Gold locality.
The decision put this project in jeopardy after nearly eight years of the land agreement granted by the Republic of Sudan to Bahrain.
The Commissioner of the Investment Commission in the North confirmed in a press statement that they will recover any uninvested land to the Government of Sudan and the Northern State.
He pointed out that the recovery is carried out according to the state decree issued by the governor of the northern state, Professor Amal Muhammad Izz al-Din, according to the articles contained in the law regulating and encouraging investment in the state and based on periodic reports on the position of investment projects in the northern state.
According to the agreement signed between Bahrain and Sudan in June 2013, it was decided that the land would be used for agricultural, livestock and fodder investment, as the value of assets in it was estimated at more than $200 million.
The land granted to Bahrain is characterized as being one of the best types of soil prepared for agricultural investment. It is also characterized by the availability of arable water from groundwater and the Nile River. It is about 100 km from the nearest international airport in the city of Dongal and about 600 km from Minar Port Sudan.
Sudan granted Bahrain the land based on a republican decision by former President Omar al-Bashir, which includes several advantages, including exemption from paying taxes and exempting it from establishing a company to manage the invested lands.
In 2018, a number of press statements were issued to the authorities concerned with managing the file of this investment project, stating that Bahrain will reap the first fruits of the project, which was granted to Bahrain for 99 years free of charge in 2019.
Following the collapse of the project and the loss of Bahraini public funds, the National Unity Gathering in Bahrain called on the House of Representatives to form a committee to investigate the Bahrain bounties project and reveal the responsibility for the negligence and delay that led to the cancellation of the project.
In a press statement, he stressed that the Mumtalakat Fund and the responsible authorities should clarify the facts and circumstances that led to the Sudanese government's cancellation of the license for the Bahrain Khayrat project.