News
The UK government has no record of any minister bringing up human rights issues on a visit to Bahrain.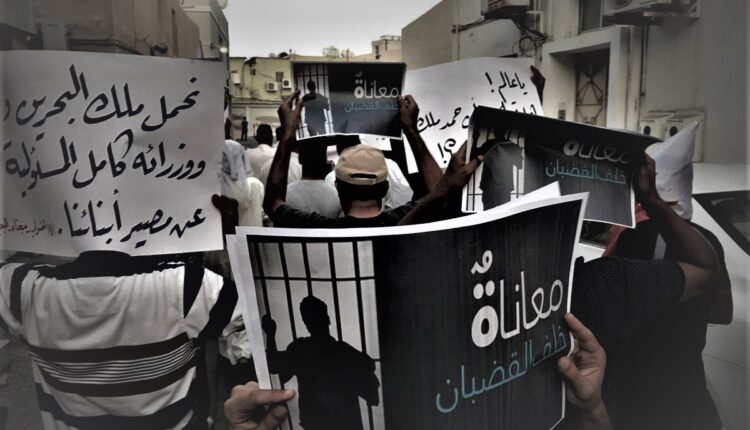 Families of detainees claim their efforts to learn whether their loved ones' issues have been considered – even during Lord Ahmad's recent visit – have been greeted with "deafening silence."
A freedom of information request has shown that the UK government did not raise the most critical Bahraini human rights matters with the kingdom's authorities during high-level talks earlier this year, despite claiming it had done so.
During a 13-14 February visit to Bahrain, the minister responsible for human rights, Lord Ahmad, failed to pursue the case of scholar Abduljalil Singace, who is serving a life sentence for his involvement in the 2011 revolt. A panel appointed by the monarch of Bahrain determined that he was tortured while incarcerated.
"Eleven years have passed since the United Kingdom criticised his conviction… but all we hear today is deafening silence."
60-year-old Singace has been on hunger strike for over a year to protest his treatment in jail, including the theft of a non-political linguistics book he had been working on for four years.
His family claims that jail officials are withholding prescribed prescriptions and necessary treatments, and have lately reduced the milk and sugar in his tea, which is the only other food he receives except water, salt, and a multivitamin.
"For nearly one year, we have been forced to watch him suffer and deteriorate to this fragile condition. Authorities have ignored his demands and offered no resolution of his basic request to have his own intellectual property passed to us," his family said.
Lord Ahmad's travel to Bahrain, which included discussions with King Hamad bin Isa al-Khalifa, Foreign Minister Abdullatif bin Rashid Alzayani, and leaders of human rights monitoring organisations, was marketed by the British government as "his first visit to the state as part of his human rights portfolio."
In the three months previous, MPs and peers questioned Singace's condition at least 12 times in parliament and in written inquiries. In answer to the vast majority of written questions, ministers stated that the United Kingdom continued to monitor and discuss Singace's situation and others with the Bahraini government and monitoring organisations but refused to provide particular dates when asked.
With one exception, Minister for Asia and the Middle East Amanda Milling stated at the end of February that British diplomats "often address human rights problems and particular instances" with Bahraini authorities and groups, and that Lord Ahmad's visit was "another occasion to do so."
The Foreign Commonwealth and Development Office (FCDO) has no evidence that Lord Ahmad mentioned the issues of Singace or a number of other detainees whose situations have been highlighted by British politicians.
Lord Ahmad did not address the situations of Hassan Mushaima, Sheikh Ali Salman, Mohammed Ramadhan, Husain Moosa, Naji Fateel, Ali al-Hajee, Duaa Alwaaei, or six children who are now detained arbitrarily, according to a 14 June statement from the FCDO's Information Rights Units.
These same people, including opposition leaders, 2011 protest leaders, and human rights campaigners, were all identified in a letter written to Lord Ahmad on 14 February by five MPs and peers while he was still in Bahrain, urging him to highlight their issues.
The FCDO was contacted by MEE for comment. In a response obtained after publication, it was said that it was wrong to conclude from the FCDO's FOI answer that Lord Ahmad had not discussed particular human rights matters during his visit to Bahrain.
A spokesperson said: "This article is wrong, a number of human rights cases were raised with senior members of the Bahrain Government by Lord Ahmad during his visit in February. Lord Ahmad regards human rights as a key priority and consistently raises the issue on visits overseas."
After its uproar in 2011 when Singace was convicted, Singace's family expected the United Kingdom's government to speak out.
At the time, Middle East Minister Alistair Burt expressed "grave worry" on court procedures in which "civilians are being prosecuted before tribunals presided over by a military judge, with claims of torture in custody, lack of access to legal counsel, and forced confessions."
Singace is also a graduate of Manchester University, where he received a doctorate in mechanical engineering before becoming the director of the mechanical engineering department at the University of Bahrain.
"It has been 11 years since the UK condemned his conviction which was tainted with indescribable torture, but all we see now is deafening silence," his family said this week.
'It is becoming more and more clear by the day that the cosy relationship between the UK government and Bahrain authorities is built on trade and arms sales first'
Shadow Middle East Minister Bambos Charalambous told MEE that he was "very concerned" that it appeared that ministers had failed to raise the cases of the political prisoners as well as that of the six children.
"I will be writing to ministers to ask them to raise these cases with the appropriate authorities," he said.
Lord Paul Scriven, a Liberal Democrat peer who has pushed the government to clarify when it has raised Singace's case and why it won't disclose the dates if it has done so, said on Tuesday that Lord Ahmad's conduct "speaks volumes" about the UK government's priorities.
"It is becoming more and more clear by the day that the cosy relationship between the UK government and Bahrain authorities is built on trade and arms sales first and human rights issues have been sidelined and have no priority."