News
Bahrain: Gateway for Israel to Penetrate the Arab and Islamic Worlds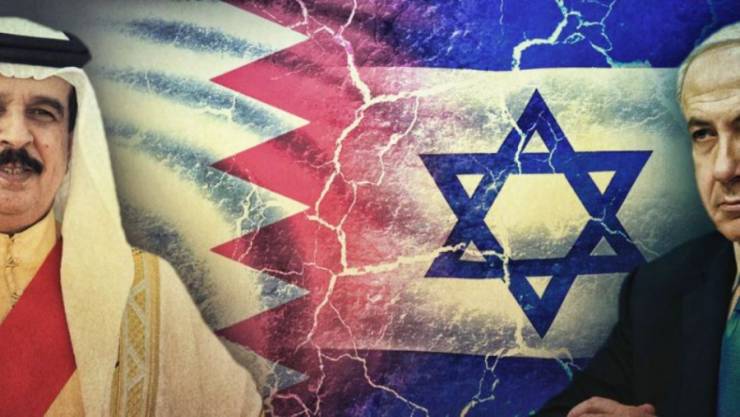 Bahrain has transformed itself into a gateway for Israel to penetrate the Arab and Islamic worlds through joint tourism programs as part of the Bahraini regime's commitment to normalising relations.
Israeli Tourism Minister Haim Katz visited Bahrain last week to promote a package of tripartite tourism trips involving both countries and the United Arab Emirates.
According to Hebrew media, Katz's diplomatic visit to Bahrain aimed to enhance tourism relations between the two countries within the "Abraham Accords" framework for normalisation.
Katz became the first minister in the current government under Benjamin Netanyahu to visit Bahrain and the first Israeli tourism minister to visit the Gulf region.
The visit included his meeting with Bahraini Tourism Minister Fatima Al-Sairafi and Minister of Finance and National Economy Sheikh Salman bin Khalifa Al Khalifa, according to Eshner.
Katz was accompanied by a delegation comprising the head of the Israeli Hotel Association and an official from the Association of Travel Agents in Israel. He also met with prominent figures in the tourism industry in Bahrain, including the owner of Gulf Air and representatives of the Tourism Association and travel agents.
The visit's main objective is to promote tourism packages to the Asian market, including Israel, the United Arab Emirates, and Bahrain, as part of efforts to boost regional tourism and enhance the presence of Asian tourists in Israel.
The proposed packages include an eight-day itinerary consisting of three days in Bahrain and five days in Israel, including two days in Jerusalem, a day at the Dead Sea, a day at the Sea of Galilee, and a day in Tel Aviv.
There is also a reverse itinerary for a five-day trip in Israel and three days in Bahrain, in addition to an eight-day package comprising two days in Dubai, two days in Bahrain, and four days in Israel.
The newspaper quoted Katz saying, "We will work to transform the Middle East into a leading tourist destination in the Asian market and other distant destinations. Together, we will offer a rich tourist experience that combines history, modernity, culture, and cuisine."
The "Abraham Accords," signed by Israel in 2020 to normalize relations with Arab countries, including Bahrain, the UAE, and Morocco, have faced widespread popular rejection.
Of the 22 Arab countries, only six, Egypt, Jordan, the UAE, Bahrain, Morocco, and Sudan, have established official relations with Israel. At the same time, their governments, since 2002, have rejected responding to the Arab Peace Initiative.