News
Bahraini Authorities Continue to Prosecute Prominent Human Rights Defenders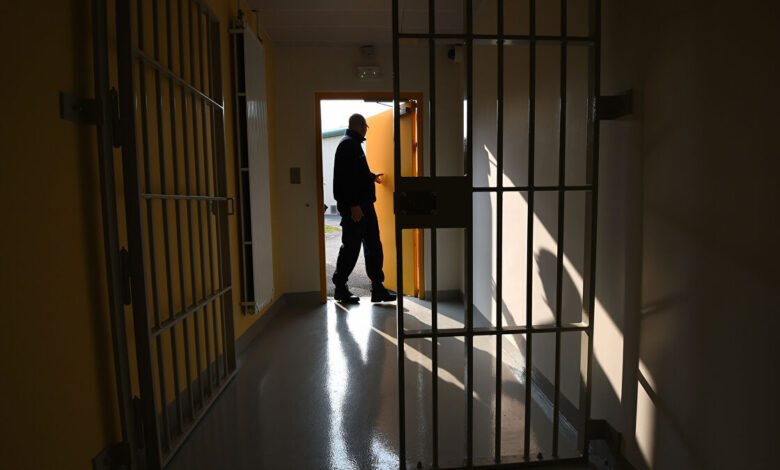 Bahraini authorities continue to imprison the most prominent human rights defenders under harsh sentences, for their human rights activities and peaceful expression of opinion.
While Bahraini has released Nabeel Rajab, head of the Bahrain Center for Human Rights, in June 2020, others are still serving long years in prison.
Bahraini authorities arrested human rights defender Rajab in 2016, and in 2018 sentenced him to five years in prison, for criticizing Saudi Arabia's role in the Yemen war.
Many human rights defenders and dissidents remain threatened with arrest at any moment in light of the current despotism in Bahrain.
Human rights defender Rajab left behind in the prison, Naji Fateel, a member of the Bahrain Youth Society for Human Rights.
He is serving a 15-year prison sentence since 2013 for "founding a group that undermines the constitution".
Fateel suffers inhuman detention conditions, which prompted him to go on an open hunger strike several times, the last of which was in August 2020.
Prominent human rights defender Abdul Hadi Al-Khawaja, former president of the Bahrain Center for Human Rights and founder of the Gulf Center for Human Rights, is also serving life imprisonment.
In March 2020, Bahrain imposed severe restrictions on freedom of opinion and expression and tightened censorship on the Internet in conjunction with the outbreak of the Covid-19 pandemic.
Last March, the so-called "Lawyers Disciplinary Council" decided to ban prominent Bahraini lawyer Abdullah Al-Shamlawi from practising his profession for a year.
The ruling was issued during a session held by the Council following a petition for a "disciplinary case" filed by Minister of Justice Khalid bin Ali Al Khalifa against this lawyer. Al-Shamlawi is known for his defence of political opposition national figures.
He defended prominent opposition figures, including the imprisoned Sheikh Ali Salman, leader of Al-Wefaq, the largest political opposition association in Bahrain.
Regime authorities often classify any criticism of the government or human rights record under the category of treason, terrorism and hostility to the country.
The human rights situation in Bahrain has not improved during the past year 2020, according to Human Rights Watch.
In a recent report, the organization indicated that the regime's authorities continue to arrest human rights defenders, journalists and opposition leaders.
"The government should not retaliate against lawyers who defend dissidents or the accused," said Joe Stork, deputy director of the organization's Middle East division.
"Bahrain should stop using broad legal provisions to harass and prosecute lawyers, who defend opposition activists and human rights," he added.