News
Abdulhadi Al-Khawaja, a prominent champion of human rights, tried for protesting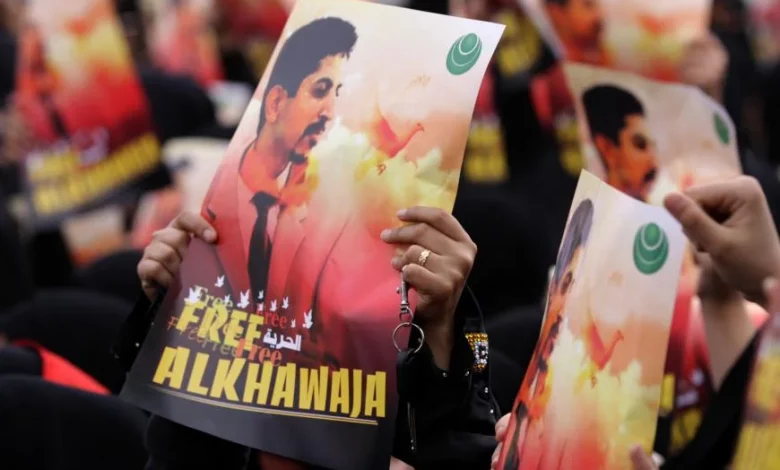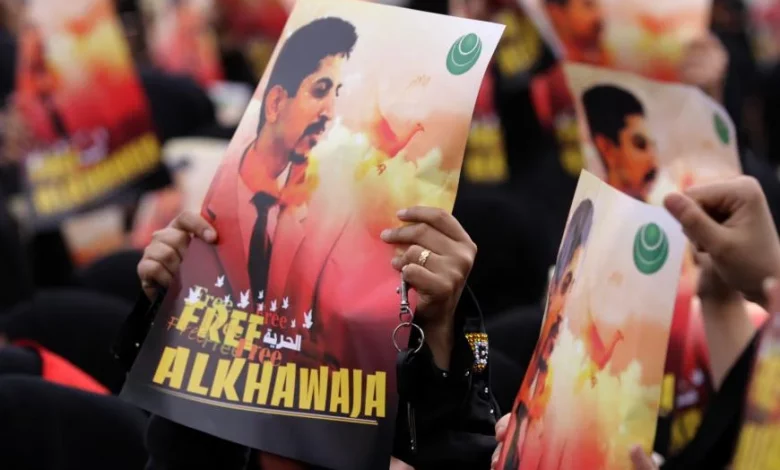 In November 2022, prominent human rights advocate Abdulhadi Al-Khawaja will appear in court on a number of accusations stemming from his advocacy, including demonstrating against unfair treatment in Jaw Prison. The fact that Al-Khawaja is being charged with further crimes at a time when attempts to release him to undergo medical care in Denmark, where he is a dual citizen, have increased causes the Gulf Centre for Human Rights (GCHR) great worry.
Al-Khawaja, who founded both the Bahrain Center for Human Rights (BCHR) and the Global Center for Human Rights (GCHR), appeared before Bahrain's Second Lower Criminal Court on November 16, 2022, to answer to fresh charges stemming from his demonstrations against being denied the ability to call his daughters abroad from Jaw Prison. Al-Khawaja required to complete a power of attorney, which he was going to execute in person while attending the hearing, therefore the hearing was postponed until November 28. A lieutenant made an effort to coerce Al-Khawaja into taking a video while they were both in a holding facility. When he objected, he was returned to his cell.
Zaynab Al-Khawaja, his daughter, expressed her extreme concern. By taking him to a location where someone else was abused and demanding that he testify on camera, they are intimidating and threatening him with the aim of getting him to say things that are untrue and misleading. They are also pressing that he testify that he did not want to attend to his trial. His legal rights are being flagrantly violated, and retaliation against him is continuing.
This week's hearing was the second one for this case. Al-Khawaja did not attend the first one, which took place on November 3, 2022.
On separate allegations of insulting a public employee and insulting a foreign state (Israel), a second court hearing was set for November 21, 2022, but when Al-family Khawaja's went public, the latter charge has been dropped from the official webpage of proceedings against him.
In Jaw Prison a year ago, while he was being refused the ability to phone his daughters who are exiled from Bahrain, Al-Khawaja is accused of smashing a plastic chair and "verbally cursing" a police officer. I have the right to contact my kids, he argued, telling the jail officer that allowing him to call all of his children was not a kind act.
Al-Khawaja started a hunger strike to demand his right to call his family at the time of the incident in November 2021, according to information provided by GCHR. His blood sugar level fell to an extremely low level as a result. After being given permission to place the calls, he stopped the hunger strike.
A high court will likely be in charge of the third case, which involves significant criminal accusations of inciting people to overthrow or alter the regime. This lawsuit, which concerns cruel treatment in late July 2022, when officials were meant to transport Al-Khawaja to the hospital for back therapy, has not yet been scheduled for court. Despite a doctor's orders to not shackle him due to his spinal condition, they insisted on placing him in a tiny bus with no ventilation that feels like an oven and rough metal seats. Al-Khawaja reacted by demonstrating and yelling "down with the interior minister."
Al-Khawaja explained his actions to his daughter, saying: "Because the Interior Minister is also in charge of the jails, I hold him liable for the manner I was detained, for the abuse I endured, and for the current health problems I face. Every time we speak up as prisoners of conscience and they abuse us, they respond, "We have our orders from up high and there is nothing we can do about it." I infer from it that the Interior Minister is in charge of the current situation and that he is the source of some, if not all, of the instructions that they are receiving.
Al-Khawaja was found guilty of charges that violate his right to freedom of expression and was given a life sentence in prison in June 2011 for his involvement in the popular movement that had started in February 2011. The trial had not met the minimal requirements set forth by the international community for a fair trial. Follow the hashtag #FreeAlKhawaja and tweet your support, as requested by Al-family Khawaja's and supporters. Visit FreeAlKhawaja.org for more information.
On September 22, 2022, UN Special Rapporteur Mary Lawlor urged Al-Khawaja to be released and urged "the Danish government to publicly appeal for his release, and to increase its bilateral and EU-wide efforts to get him released." Al-release Khawaja's has been publicly predicted by the Danish Foreign Minister, and the Danish envoy brought up Al-case Khawaja's during a discussion of the UNSG's report on retaliation under item 5 of the UN Human Rights Council. On October 13, US Representative Ro Khanna (D-CA) announced that Geo Saba, his chief of staff, had been to Bahrain and pushed for the release of Dr. Abduljalil Al-Singace, who has been on a hunger strike since July 2021, and Abdulhadi Al-Khawaja.
Bahrain was evaluated by the UN during its Universal Periodic Review in November 2022. (UPR). In a joint submission, the GCHR, ADHRB, BCHR, and FIDH assessed Bahrain's adherence to previous UPR recommendations and its obligations under international human rights law, and they made recommendations regarding the protection of prisoners of conscience as well as the freedom of expression and assembly.
The GCHR strongly condemns the continuous breaches of the civil and human rights of prisoners of conscience by the Jaw jail administration and urges on the Bahraini government to follow the UPR's recommendations to free Abdulhadi Al-Khawaja immediately and without conditions.
Additionally, GCHR requests that diplomats from other countries and the European Union attend Abdulhadi Al-hearings Khawaja's in order to demand his immediate release.