News
European Parliament Push Bahrain to Release Human Rights Defender, Abdulhadi Al-Khawaja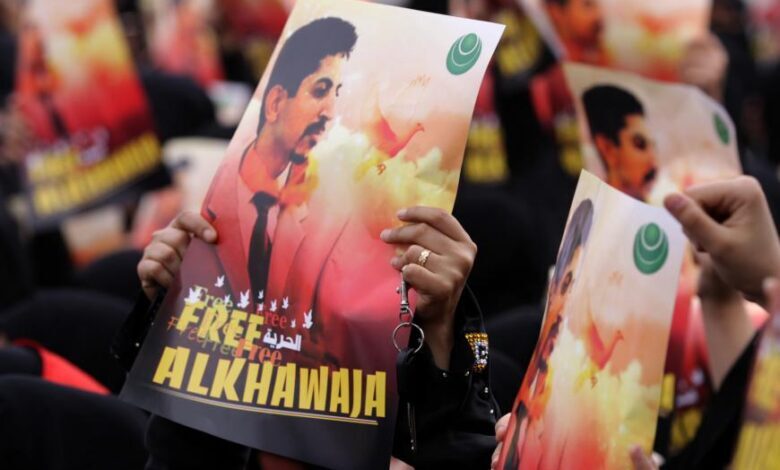 The European Parliament has renewed its calls on the Bahraini authorities to release human rights defender Abdulhadi Al-Khawaja on the tenth anniversary of his arrest on April 9 2011.
This came in a joint statement by MPs Maria Arina, Chair of the European Parliament's Human Rights Subcommittee, and Hannah Neumann, head of the delegation concerned with relations with the Arabian Peninsula.
The statement stated that the tenth anniversary of Al-Khawaja's arrest represents a grim memory for human rights defenders and for all those who promote basic freedoms in Bahrain.
"No country can justify restricting freedom of expression and assembly and imprisoning defenders who promote universal human rights," the statement added.
Last month, the European Parliament adopted a resolution by the majority calling for the immediate and unconditional release of Al-Khawaja and other human rights defenders who were detained for exercising their basic freedoms.
The statement continued: "As Muslims around the world prepare to celebrate the blessed month of Ramadan with their families and loved ones, we can only call on the Bahraini authorities to show mercy to Mr Al-Khawaja by allowing him to reunite with his family."
Al-Khawaja celebrated his 60th birthday on April 5, away from his family.
A few days ago, Mary Lawlor, the United Nations special rapporteur on human rights defenders' situation, called on the Bahraini authorities to release human rights defender Al-Khawaja before his 60th birthday.
This call came days after the demands issued by civil society organizations from all over the world.
The organizations raised Al-Khawaja's situation in a letter to the United Nations Secretary-General, diplomatic missions, and the United Nations special rapporteurs.
Al-Khawaja previously held President of the Bahrain Center for Human Rights and has been in prison for ten years.
He is serving a life sentence for "organizing and managing a terrorist organization", among other charges.
The UN rapporteur said, "He is serving a life sentence for his peaceful defence of the rights of others."
"He was tried in an unfair trial, and an independent investigation committee confirmed the details of his torture," she added.
Lawlor said she knew Al-Khawaja for many years and witnessed his committed work for human rights in the Middle East.
The UN rapporteur also indicated that the issue of Al-Khawaja had been taken up by the European Union, the United Nations and other international organizations.
"I urge the Bahraini government to release Abdulhadi Al-Khawaja before his 60th birthday on April 5," she said.
She added, "His family has been scattered and suffered greatly over the past ten years. It would be an honourable and merciful job to allow their reunion."
Al-Khawaja was at the forefront of the high-profile arrests that followed the start of the pro-democracy protests in 2011. Tens of thousands of people took to the country's streets at the time, demanding democratic reforms.
They also demanded an end to discrimination practised against the Shiite majority and an end to the 245-year rule of the Al Khalifa family.
Earlier this year, Maryam, daughter of the human rights defender Al-Khawaja, said that her family's access to Khawaja was sporadic.
"You can never expect what will happen," she said during an interview in February. You might have a call this week, but then next week, there is no call."
Maryam herself has become one of the world's most prominent voices of the Bahraini democratic movement. Her personal story forced her to live in exile due to the default judgment for assaulting a police officer.
"What we are experiencing today seems like a dead-end, but it goes beyond that. There's absolute control over everything regarding public space, access to freedoms, and so on," she said.
According to a London-based Bahrain Institute for Rights and Democracy report in February, since 2011, at least 51 people have been sentenced to death in Bahrain.
Mass trials have become commonplace in the country, with 167 people sentenced in a single day in February 2019.
Furthermore, Bahraini authorities stripped about 300 people of their nationality for political and sectarian reasons.