News
Rights groups and MPs angry as Queen Elizabeth hosts king of Bahrain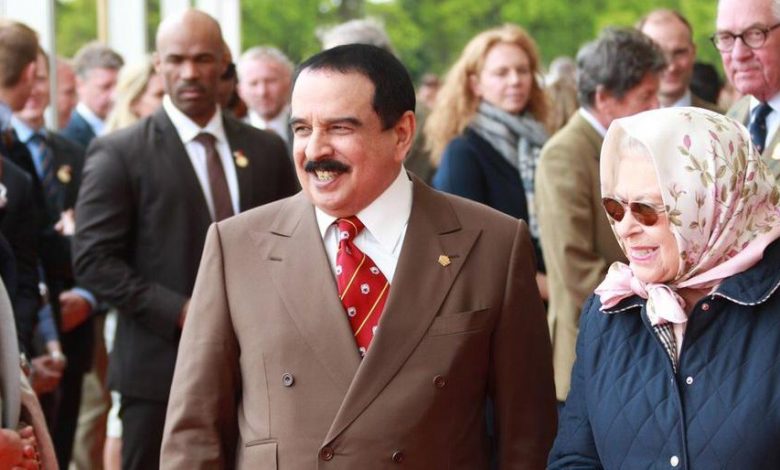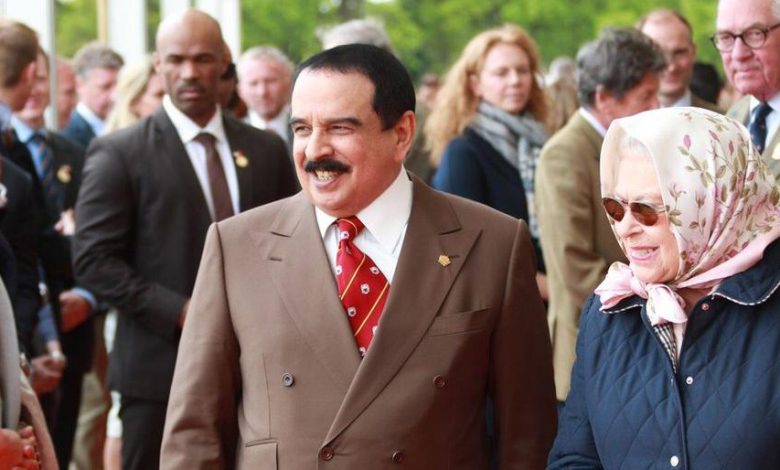 The Guardian said that the king of Bahrain is expected to attend the Royal Windsor horse show on Sunday after a personal invitation from the Queen, prompting a wide condemnation from human rights activists and MPs. 
King Hamad bin Isa Al Khalifa was invited as the Queen's guest, demonstrating the warmth of official relations despite the Middle Eastern country's ban on political dissent and human rights abuses, including torture.
The Queen is expected to attend a horse show on Sunday to watch the platinum jubilee celebration in her honour. However, she will have to brave the protest organized by the Campaign Against Arms Trade, which aims to highlight the event "sports laundering of human rights violations in Bahrain".
Exiled activist Sayed Ahmed Alwadaei, whose Bahraini citizenship was revoked after he previously protested against the king of Bahrain at the Windsor horse show and who is, in effect, stateless as a result.
Alwadaei, director of the Bahrain Institute for Rights and Democracy, stated, "While the people of Bahrain continue to live under the brutal repression of the Al Khalifa dictatorship, with prisons full of peaceful dissidents, once again, the red carpet is being rolled out for King Hamad in the UK. His invitation to the Royal Windsor horse show is morally bankrupt and sends a clear signal that the UK is a safe haven for dictators and human rights abusers."
Five MPs, including former Labour leader Jeremy Corbyn and two peers, addressed an open letter to the Queen on Friday, saying that greeting the monarch was "a grave mistake of judgement and sent a dreadful message to the victims of this ruthless regime."
A separate letter, signed by international rights organizations, was written to the horse show's sponsors, including Land Rover and Rolex, expressing alarm about a "classic example of sports washing."
Jeed Basyouni, who oversees Reprieve's Middle East team, stated, "The UK welcomes King Hamad and promises not to name the individuals tortured by his security services into making false confessions.
"Each year, Bahrain's rulers return home knowing that they will be feted in England no matter how much suffering they inflict on their people."
The invitation to the king comes after the organizers of the Windsor event agreed to develop a human rights policy in response to a complaint that the Bahrain royal family is using the event to divert attention from human rights violations.
Friday's death of Sheikh Khalifa bin Zayed Al Nahyan, president of the UAE, may urge the monarch to return to the Gulf immediately.
In 2014, the London High Court found that Prince Nasser bin Hamad Al Khalifa was not exempt from prosecution for charges of torture, which the Bahraini government vehemently disputed.
Bahrain has engaged in the persecution of its Shia population since the failed 2011 unrest that sought to overthrow the governing monarchy. Human rights groups assert that the regime is repressing peaceful activists through mass terrorist prosecutions and the revocation of citizenship.
According to the most recent report by Amnesty International, Bahrain's government has continued to conduct grave human rights abuses, including torture and other ill-treatment, as well as restriction of freedom of expression and assembly. Official probes of mistreatment resulted in abusers' impunity."