News
Security Power Struggle between Salman and Nasser Resurfaces in Bahrain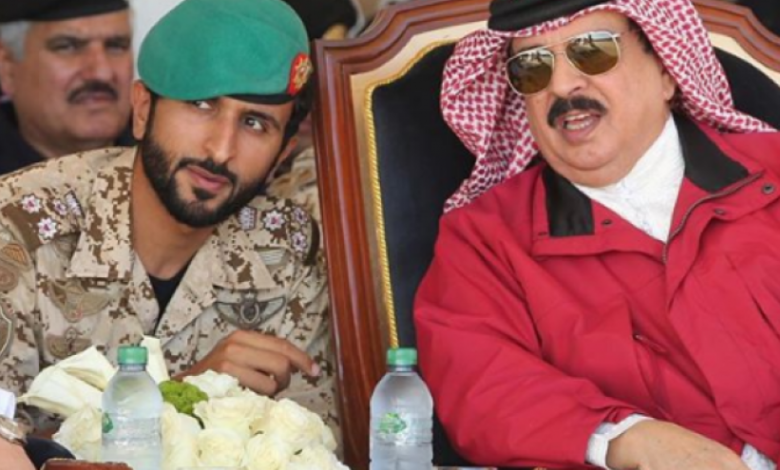 Salman and Nasser's power struggle has again taken centre stage in Bahrain. The conflict for governance has resurfaced between the sons of King Hamad bin Isa Al Khalifa, Hamad and Nasser, as each seeks to maximise their influence.
According to the intelligence website Intelligenceonline, Nasser is taking steps to gain more power and influence in Bahrain's security sector, including launching a communications project to expand the intelligence apparatus.
The website highlights that after his promotion to the rank of Major General in the Bahraini Army on April 30, Nasser became an actual advisor to national security and the de facto head of the Supreme Defense Council, which is behind the initiative to establish the strategic communications network.
The project is expected to enhance Nasser's position within the Bahraini intelligence community, which is a sphere of influence for his older brother, Crown Prince Salman bin Hamad, thus creating further competition between the sons of the King of Bahrain.
The Royal Guard, an elite unit independent of the rest of the Bahraini Armed Forces and led by Sheikh Nasser, is still in its early stages and aims to develop a communications network for critical missions that serve the Kingdom's defense structures. The connected communication devices are the next step in the project.
If the Royal Guard retains control of the project, estimated to be worth between $30 million and $60 million, Nasser and his younger brother, Khalid bin Hamad Al Khalifa, commander of the Special Forces of the Guard, could gain complete control over the Bahraini intelligence community's communications.
The website mentioned that companies like Nokia, Ericsson, and Huawei, who are already competing to build a massive defense communications network in Saudi Arabia, have shown interest in the Bahraini project but remain cautious, not wanting to be caught in the competition between the King's two sons.
The companies fear the possibility of dividing the project into two parts, one with the Royal Guard and the other with a hundred officers representing a smaller segment, a defensive force consisting of 10,000 personnel, with Crown Prince Salman holding the position of Deputy Supreme Commander.
Although Crown Prince Salman bin Hamad Al Khalifa holds the position of Director of the National Intelligence Agency and the Strategic Security Office, established in 2020 along with the National Cybersecurity Center, he faces increasing competition from Nasser in controlling Bahrain's security domains.
The King entrusted Nasser with leading the Supreme Defense Council, the highest security authority in the country, while cooperation with Israeli cybersecurity was assigned to Salman.