News
Human Rights Warning: Escalation of Repression on Freedom of Opinion in Bahrain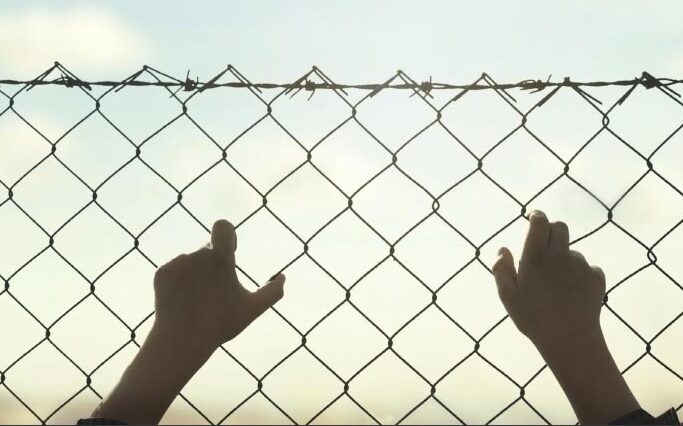 Human rights activists have warned of the return of escalating repression of freedom of opinion in Bahrain, with government accusations and arrests following the expression of thought and exempting detainees.
The International Center for Supporting Rights and Freedoms stated that the release of Sheikh Mohammed Sanqour is not enough, and Bahrain must drop the charges against him for peacefully expressing his opinion.
The centre pointed out that on May 19, 2023, Sheikh Sanqour delivered the Friday sermon as usual, during which he addressed general matters, including his call to the concerned authorities to reassure the families of prisoners about their children through phone calls and facilitate visits in detention centres.
Sheikh Sanqour informed the families of prisoners that some had been subjected to abuse and mistreatment, with some experiencing isolation, solitary confinement, and inadequate healthcare. He added that some official statements were concise and caused concern, and he called for releasing all prisoners.
The Bahraini authorities immediately arrested Sheikh Sanqour and referred him to the public prosecution after a report was submitted by the criminal investigations stating that they had monitored a person delivering a sermon, broadcasting it, and circulating it on social media, containing false news that could harm public order.
The public prosecution quickly decided to detain him for seven days pending investigation, and he was held for three days. He was released on May 22, 2023, but the case remains active, and the charges remain, which could lead to a lengthy imprisonment sentence.
Article 19 of the International Covenant on Civil and Political Rights states that "everyone shall have the right to freedom of expression; this right shall include freedom to seek, receive and impart information and ideas of all kinds, regardless of frontiers, either orally, in writing or print, in the form of art or through any other media of his choice."
Despite the Bahraini government's ratification of the covenant in 2006, the human rights centre stated that the authorities of Bahrain had violated it.
The International Center for Supporting Rights and Freedoms emphasized that under no circumstances should state authorities interfere with the peaceful expression of opinion.
It warned that what Sheikh Sanqour demanded is also demanded by human rights organizations, defenders, and anyone familiar with the human rights situation in Bahrain.
The human rights centre stressed that the farce of accusing human rights defenders, opponents, and activists due to their expression of opinion, which has been ongoing since 2011, must end.
The centre called on human rights defenders and human rights organizations to increase monitoring and documenting human rights violations in Bahrain, as it is a matter that affects the lives, freedom, and existence of defenders, activists, and opponents.
The human rights centre denounced the imposition of guardianship by the Bahraini authorities on Sheikh Sanqour's sermons, the expression of opinion, and the need to drop the charges against him.