News
US State Department: Bahraini Authorities Committed Various Violations in 2020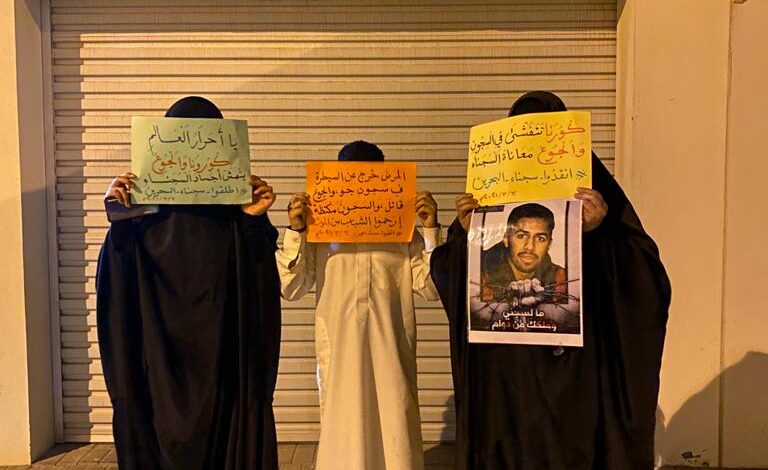 The US State Department criticized Bahrain's human rights record and accused the security authorities of committing various violations. This was stated in the Human Rights Report for the year 2020 issued by the Ministry annually; to shed light on the human rights situation around the world.
According to the report, human rights violations in Bahrain included torture, cruel, inhuman or degrading treatment, and harsh detention conditions, including the lack of adequate medical care in prisons.
Violations also included arbitrary arrest, imprisonment of politicians, arbitrary unlawful interference with privacy, and restrictions on freedom of expression, the press, and the Internet, such as censorship and blocking of websites.
In addition, violations included interfering with the rights of peaceful assembly and freedom of association, imposing restrictions on freedom of movement, and revoking citizenship and restrictions on political participation.
The report stated that the government prosecuted lower-ranking members of the security forces after they were convicted of committing human rights violations after investigations conducted by government institutions.
However, human rights NGOs confirmed that the investigations were slow and lacking in transparency.
Recently, fifteen organizations, including Amnesty International and the Bahrain Institute for Rights and Democracy (BIRD), called on President Joe Biden to restore human rights "as a key feature of American diplomacy" in the Gulf.
In an open letter to Secretary of State Antony Blinken, they said that Bahrain's rulers had been "emboldened" by former president Donald Trump's public disdain for international human rights norms.
The letter also called on the administration of US President Joe Biden to re-impose restrictions on arms sales to Bahrain pending an improvement in the country's human rights record, including the $ 8.5 billion deal to Bahrain during the Trump administration.
Bahrain banned independent media and political opposition parties and targeted political leaders, human rights defenders, and other civil society figures. Also, Bahrain carried out 6 executions, according to the letter.
Since Bahrain's 2011 uprising, which ended in a bloody crackdown with the help of Saudi forces, opposition parties have been banned, with dozens of political opponents jailed, triggering international criticism.
Furthermore, the letter called for the release of all political prisoners in Bahrain, especially the leaders imprisoned in the 2011 uprising, including Hassan Mushaima, Abdul-Jalil Al-Singace, Abdul-Hadi Al-Khawaja, Sheikh Al-Miqdad and Abdel-Wahab Hussein.