News
Bahraini Society: Normalization with Israel harms Arab security and the Palestinian people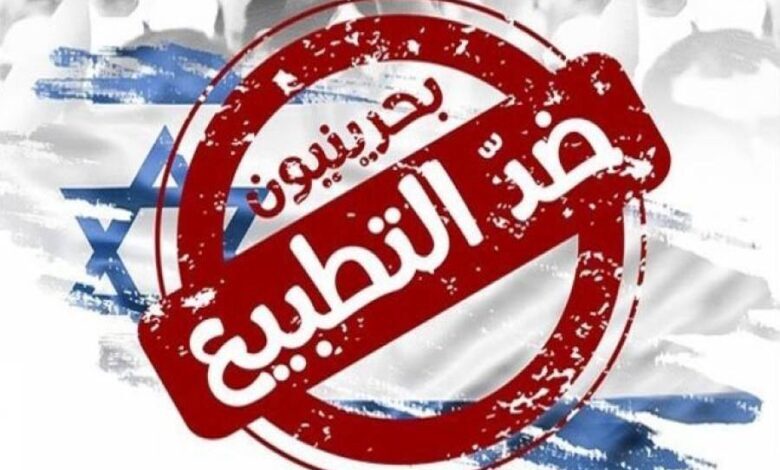 The Bahraini Society to Resist Normalization reaffirmed its adherence to humanitarian and religious constants, considering the Palestinian cause as the central issue of the nation.
On Tuesday, the King of Bahrain, Hamad bin Isa, issued two decrees establishing a diplomatic mission for Bahrain in Israel and appointing its first ambassador to Tel Aviv.
In a tweet, the Israeli Foreign Ministry said that the Bahraini ambassador was Yousef Khaled Al-Jalahmah. Al-Jalahmah holds the position of Director of Operations at the Bahraini Ministry of Foreign Affairs and previously worked as Deputy Ambassador in Washington.
The Bahraini king's decision comes after a phone call between the Bahraini Foreign Minister, Abdul Latif Al-Zayani, and the Israeli Foreign Minister, Gabi Ashkenazi, on Sunday evening, who approved the appointment of the Bahraini ambassador.
The Bahraini Society affirmed that facing the occupation is a duty for everyone to do, for the sake of establishing an independent Palestinian democratic state with Jerusalem as its capital."
In a statement issued on the occasion of the 45th anniversary of the Palestinian Land Day, the association attacked the Bahraini regime's haste towards normalization with Israel.
According to the association, this harms Arab national security and inflicts grave harm to the Palestinian people, who are facing the occupation forces with bare chests.
Israel continues its massacres, confiscates lands, and is racing against time to Judaize the city of Jerusalem and expel its people in the implementation of the" deal of the century.
In June 2019, Bahrain hosted a workshop on the economic aspect of the Deal of the Century, sponsored by US President Donald Trump.
The Palestinians boycotted that workshop and affirmed their rejection of the entire deal that wipes out their rights to freedom, independence and return.
Israeli settlement operations have doubled, and the West Bank and Jerusalem have over 700,000 settlers coming from all over the world. They were settled in more than 320 settlements on Palestinian land.
In September 2020, Bahrain and the UAE signed two normalization agreements with Israel at the White House, under the auspices of then-US President Donald Trump.
The agreement sparked widespread anger in Bahrain. It was also rejected by the Palestinians, who assert that it is Bahrain's betrayal of Jerusalem, the Al-Aqsa Mosque, and the Palestinian cause.
Over seventeen Bahraini political societies and civil society institutions confirmed that normalization with Israel does not represent the people of the Kingdom, and will not lead to peace.