News
A Bahraini prisoner subjected to flogging, suspension and denial of surgery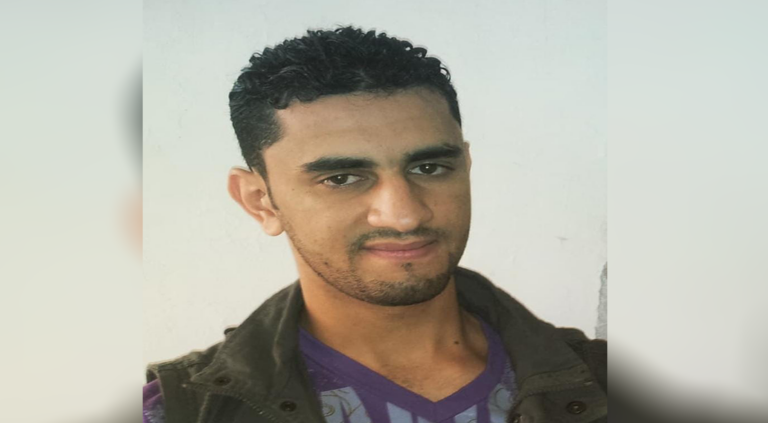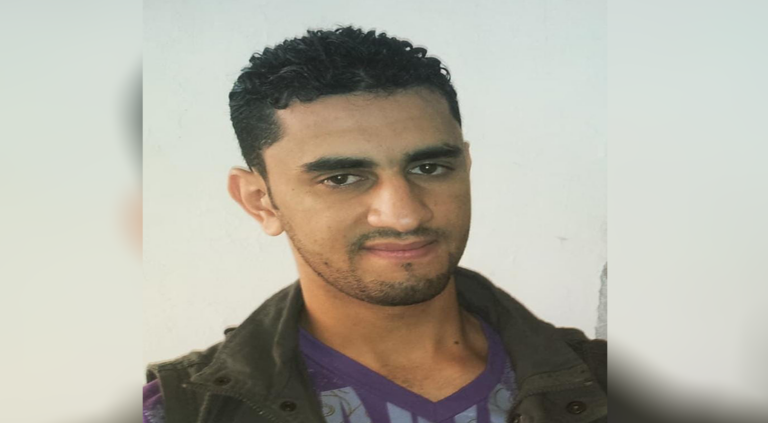 A human rights organization highlighted that a Bahraini political prisoner was subjected to severe torture and ill-treatment during his detention in Dry Dock and Jaw prisons.
Mustafa Abdul Karim Khatam was 22 years old when Bahraini authorities arbitrarily arrested him in 2013.
He is currently being held in Jaw Prison, where he is being denied urgent medical treatment after his health deteriorated due to being tortured and ill-treated multiple times.
On February 14, 2013, riot police, security forces, the Directorate of Criminal Investigations and helicopters surrounded the Karzakan area, where Mustafa lives, blocking the entry and exit routes from the village.
Mustafa was outside the house, on the coast with his friends, when they were surrounded, chased after and arrested without a warrant.
The authorities did not even mention the reason for the arrest. However, Bahrain TV later announced the arrest of a group of terrorists in possession of a gun.
Mustafa and his friends were forcibly disappeared for nine days. His hands were tied behind his back, dragged into a farming area, photographed, badly beaten with weapons and batons, and kicked all over his body.
After that, he was taken to two areas, photographed there, and then transferred to the Criminal Investigation Department.
On the way, the security forces beat him and insulted his sect, religion, and family.
Over the course of nine days of interrogation, Mustafa was subjected to physical and psychological torture, including flogging, suspension, beatings, and verbal and physical insults. He was also prevented from sitting, sleeping, eating, praying and entering the bathroom.
This led to him losing consciousness several times and taking him to the castle clinic after five days of interrogation.
Mustafa was transferred to the Public Prosecution Office to confess to possessing a weapon, but every time he denies the charges against him, he is returned to torture.
His lawyer was not allowed to attend interrogations, and his family was not informed of his whereabouts until 13 days after his arrest following his transfer to Dry Dock Detention Center.
Although there was no direct evidence, Mustafa was convicted of possessing rifles, confronting security forces, and rioting.
He was sentenced to 10 years in prison on September 15, 2013. About three months later, the appeals court upheld the sentence. In 2015, the ruling was maintained for the last time.
Mustafa was ill-treated in Dry Dock Prison and Jaw Prison. Three months after he was transferred to Dry Dock Prison, he was taken out of his cell, beaten, kicked, insulted, and transferred to solitary confinement for four days because he raised his voice during the dawn call to prayer.
In March 2015, in Jaw Prison, he was again subjected to sectarian insults and torture and was prevented from making phone calls or receiving visitors.
Recently, on March 26, 2021, Mustafa contracted the coronavirus and was isolated after two days of showing symptoms.
He was not provided with medical attention, and the meals served were late and insufficient.
He was only allowed out of his cell, where he was staying with nine other prisoners, for half an hour a day, and no hygiene products were provided, and he was not allowed to purchase them for about three months.
He was only able to contact his family after he recovered from the virus.
After his recovery, Mustafa began experiencing swelling and pain in the lower abdomen. At the clinic, he was told that he had a hernia and needed an operation. However, he has not yet been taken to the hospital for surgery, which has caused concern for his family.
The surgery, which was scheduled to take place on June 2, was postponed to August 1 due to the coronavirus, but Mustafa was not taken to the hospital on that date.
Americans for Democracy and Human Rights considered the actions of the Bahraini authorities against Mustafa, from his arrest and interrogation to his treatment in prison, a violation of international law and standards.
Including the Convention against Torture, the International Covenant on Civil and Political Rights, and the Mandela Rules.
The human rights organization called on Bahrain to fulfil its human rights obligations by cancelling Mustafa's conviction in the absence of incriminating evidence against him and ensuring that any subsequent retrial is in line with due process and fair trial rights.
It also urged the authorities to investigate allegations of torture and ill-treatment by prison officials, hold those responsible accountable, and provide Mustafa and all prisoners with appropriate and timely medical treatment.