News
British Parliament to question the government over its condoning abuses in Bahrain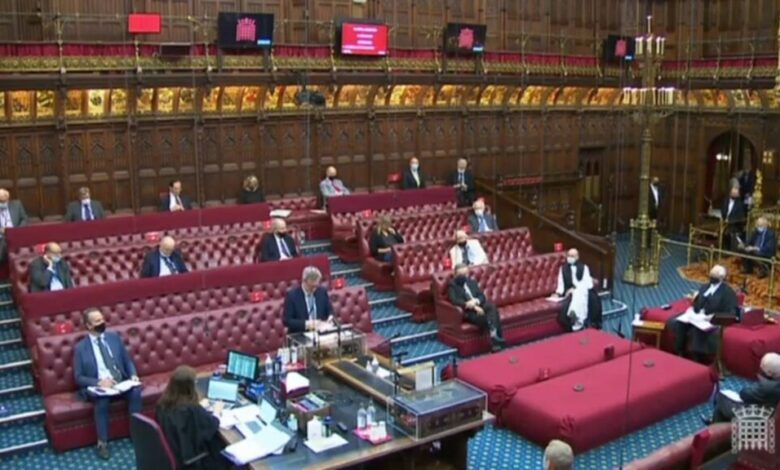 The UK government has been repeatedly challenged by members of the British House of Lords (the unelected upper house of Parliament) over its relationship with Bahrain's rulers, who are accused of severe legal abuses.
This came during an oral interrogation session held by the council on Thursday to discuss various issues related to human rights in Bahrain.
Council members raised the issue of a meeting between Prime Minister Boris Johnson and Bahraini Crown Prince Salman in June, following an official statement issued by the former's office without any content related to human rights issues in Bahrain.
This raised fears of marginalizing human rights as Britain sought closer trade relations with the Gulf.
Parliamentarians have also raised concerns about the lack of transparency surrounding the UK's funding of Bahrain, following the release of a report this month by the British all-party parliamentary group on democracy and human rights in the Gulf.
It reveals the transfer of 50 million pounds to the Gulf countries since 2016 with minimal public oversight.
Parliamentarians have repeatedly challenged the government for its failure to demand the release of prominent political prisoners Dr Abduljalil Al-Singace and 73-year-old Hassan Mushaima.
Both are serving life sentences for their leadership roles in Bahrain's 2011 pro-democracy uprising.
Parliamentarians asserted that both men had complex medical needs and complained of persistent medical negligence since their arrest. Human Rights Watch, Amnesty International, and the European Parliament have called for their release in recent years.
In her question, Member of Parliament Baroness Northover noted that Dr Al-Singace is currently on hunger strike.
She noted that his hunger strike came in protest of his mistreatment by the prison authorities and the demand that a book he wrote in prison be returned to his family.
Baroness Northover urged the government to demand his release "before it is too late".
Her colleagues also raised concerns about UK funding for Bahrain using two secret government funds, the Integrated Activity Fund and its successor, the Gulf Strategy Fund.
Former Green Party leader Baroness Bennett questioned why the government refused to be transparent about the way public funds are used in the Gulf and asked the government to respond to the report and consider its recommendations.
Baroness Soug also asked the government to act on its commitment to lodging protests on behalf of political prisoners Mohamed Ramadan and Hussein Musa. Their death sentences were upheld a year earlier this month.
She also touched upon the Bahrain Special Investigations Unit, an investigative body funded by the United Kingdom, accused of concealing evidence of torture against the two men, which led to the upholding of their death sentences.
Another issue raised during the session was a recent investigation by the Bahrain Institute for Rights and Democracy and Human Rights Watch into the detention and abuse of children in Bahrain between February and March 2021.
Responding on behalf of the UK government, Lord Parkinson of the Conservative Party claimed that "social reforms and justice" had been raised in a meeting between the Crown Prince and Foreign Secretary Dominic Raab immediately after the Johnson-Salman bin Hamad meeting.
Lord Parkinson emphasized that the government "would not release more information" about the funds if it "hampers our relations with our international partners and impairs our ability to influence their reform efforts," and stressed the government's intent to maintain its confidentiality policy.
Sayed Ahmed Alwadaei, director of the Bahrain Institute for Rights and Democracy, commented: "It is reassuring to see the British government being forcibly challenged due to its toxic relationship with the dictatorship in Bahrain during the oral session in the House of Lords."
"However, the government's double standards regarding human rights when it comes to strategic allies have been quite clear. This hypocrisy must end."